Thank you to everyone that attended Annual Conference Online 2021
30 April 2021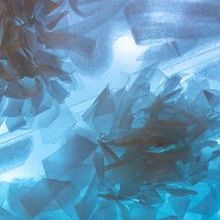 The Microbiology Society's Annual Conference Online 2021 is over! The Conference took place across over five days, from Monday 26 April to Friday 30 April, and consisted of symposia, workshops, forums, offered oral presentations and Prize Lectures from eminent microbiologists.
We'd like to thank everyone who attended, from delegates, exhibitors, poster presenters, speakers and session chairs to the Prize Lecture winners, and look forward to welcoming you back in Belfast, on 4–7 April, for Annual Conference 2022.
The Conference poster prize winners will be announced on our website next week.
Please remember to complete our survey to give your feedback; closing date 14 May.
Click to take the survey