Thank you to everyone that helped make FIS 2019 a success
14 November 2019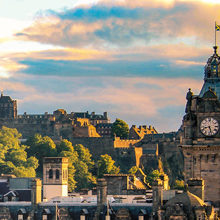 The Microbiology Society was pleased to host the Federation of Infection Societies 2019 Conference (FIS 2019) at the Edinburgh International Conference Centre (EICC). Between 11–14 November we welcomed over 550 attendees to this annual event focusing on the prevention and control of infectious diseases, clinical microbiology and biomedical science.
This year we were delighted to present Collaboration Catalyst, a session aimed at trainee and early career scientists, offering attendees the opportunity to share their experiences and hear about practices to help inform ways of working and to aid collaboration. The scientific programme explored topics within key areas of treatment and management of infectious diseases as well as epidemiology and prevention.
If you missed FIS 2019 you can learn more about the Microbiology Society and how you can get involved. As a member of the Society you can take advantage of a range of opportunities and resources, and network with other clinicians and microbiologists working in your field.
Next year's conference will be hosted by one of the societies we collaborate with to organise the conference, the Healthcare Infection Society. FIS HIS 2020 is set to take place between 8­–10 November at the same venue, the EICC in Edinburgh. We look forward to seeing you there.
---
Image: evenfh/iStock.