The Longitude Prize is now open for competitors
02 December 2014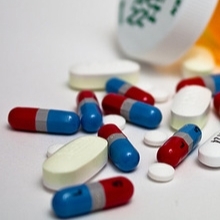 The Longitude Prize 2014 has officially opened and welcomes everyone from amateur scientists to professional research companies to enter, with the prize being awarded for creating 'a cost-effective, accurate, rapid and easy-to-use test for bacterial infections that will allow health professionals worldwide to administer the right antibiotics at the right time'.
The prize will be open to entries until 31 December 2019, or until the Longitude Committee have selected a winner. Entry deadlines and rounds of judging will occur every four months, with the first deadline on 31 May 2015.
The £10 million prize aims to encourage the development of new point-of-care diagnostics that will help clinicians make faster, more informed decisions when prescribing antibiotics. While diagnostics alone cannot solve the problem of antimicrobial resistance, they are nevertheless a central part of addressing the problem of antibiotic overuse.
The theme of antibiotic resistance was selected from among six global challenges by public vote, highlighting the important role that this research plays in the public domain. We are confident that Society members can play an important role in contributing to new solutions to overcome antibiotic resistance.
Professor Nigel Brown, President of the Society for General Microbiology, said of the Prize, "The Longitude Prize was voted on by the public, who see antibiotic resistance as one of the greatest challenges facing us. Antibiotics resistance is a challenge that Society members are very qualified to address. I hope that members will be leading or joining the teams seeking to develop cost-effective rapid diagnostics to identify the correct antibiotic to treat an infection."
Our Chief Executive, Dr Peter Cotgreave, has shared his thoughts on the Longitude Prize on our blog. Further information on the Prize, and details of the application process, are available on the Longitude Prize website.
---
Image: Prescription pills by ep_jhu on Flickr, under CC BY-NC-ND 2.0.