The Microbiology Society opposes cuts to UK Research and Innovation (UKRI) funding
19 March 2021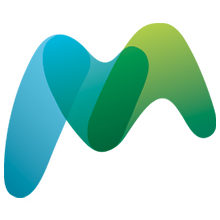 The Microbiology Society is opposed to planned Government cuts to Official Development Assistance (ODA) funding, allocated through UKRI, which will impact the vital work of researchers involved in global challenge projects with international partners.
With the agreement of the Council of the Society, we have signed an open letter requesting the Government reconsider its decision to reduce the allocation to UKRI 'significantly' in light of the Government's decision to suspend its ODA commitment to 0.7% of gross national income. The shortfall will mean a reduction in grants which strengthen global networks, improve lives across the world and provide important opportunities for UK researchers.
We agree that the consequences of the decision are far-reaching for the health and wellbeing of some of the poorest, most vulnerable and marginalised members of our global community, and for the creation of the next generation of young researchers in ODA-recipient countries and in the UK, individuals whose skills will be essential if we are to find solutions to the many challenges facing our world.
We call on the Government to confirm its stated commitment to expand investment in research and development and enable the use of ODA to support R&D partnerships with developing countries. Dr Tina Joshi, Lecturer in Molecular Microbiology at the University of Plymouth and member of our Impact and Influence Committee said: "The recent announcements of cuts to the UK Research budget could not come at a worse possible time for UK researchers. UK researchers have played an essential role in tackling global challenges and in the COVID-19 pandemic, delivering lifesaving solutions at a global scale. These cuts threaten to undo progress in tackling global challenges (e.g. infectious diseases, antimicrobial resistance and climate change), and mean that researchers will have no choice but to abandon their research partnerships with developing countries. We need the government to reconsider these cuts which are at odds with their ambitions for the UK to be a "science superpower"."