The Microbiology Society responds to 'Nature and Us' survey by Natural Resources Wales
05 May 2022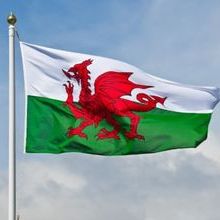 The Microbiology Society has coordinated a response to the 'Nature and Us' survey launched by Natural Resources Wales, the principal advisor to the Welsh Government, industry and the wider public about issues relating to the Welsh environment and its natural resources.
The natural environment is intrinsically linked with our everyday lives. Yet, here in the UK and around the world, the future of our natural spaces is threatened. With the world experiencing a climate and nature emergency, we urgently need a national conversation about the future of our natural resources. 'Nature and Us' aims to get everyone in Wales thinking and talking about the future they want for their natural environment, and to consider the changes that need to be made both individually and on a government level.
The Microbiology Society has over 140 members in Wales who possess a broad, deep understanding of environmental issues and a willingness to contribute to national policy. Their expertise spans many areas including agriculture, environmental science, industrial biotechnology, conservation and waste management. This knowledge can be harnessed to contribute to sustainability efforts at a national scale in Wales.
We have compiled a summary of views that reflect the perspectives of those who responded to our call for input, sharing key issues that matter to them. There were key themes that came up repeatedly among our respondents, such as renewable energy generation, improved public transport infrastructure, environmental stewardship, support for local farmers and improved recycling schemes. Our response considers the impact of individual actions on the environment, how society's relationship with nature needs to change and the changes that need to be made to secure a sustainable future. You can read our response to the 'Nature and Us' survey online.
Read the response
"The biggest change we can make, as a generation, is to appreciate how inter-connected with our environment we are and therefore how preservation of it is paramount."
– Eleanor Furness, Microbiology Society Champion
We welcome this call for input from Natural Resources Wales, and are fully supportive of the 'Nature and Us' campaign. You can find more information about how to get involved.