The Microbiology Society's journals are moving to completely online continuous publication
29 March 2021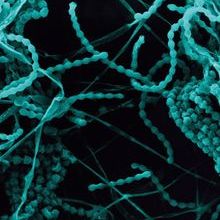 We are pleased to announce that, from 1 April 2021, the Microbiology Society's portfolio of journals will move to a completely online continuous publication model.
Although the Society ceased printing journals altogether in 2020, many of the processes we follow were still tied to that model – creating unnecessary delays and not fully taking advantage of being completely digital.
We have now made the necessary technical developments to allow us to publish online continuously in 'open monthly issues' – moving away from a 'print-centric' model of publishing towards a 'true continuous publication' model that takes full advantage of being online-only, and discards the remaining time-consuming and environmentally costly processes associated with printing journals.
How the new process will work
We currently operate a two-stage publishing process in which articles are published ahead of print as 'Latest Articles', then formally collected into a paginated issue every month and published in final Version of Record form. From 1 April, the journals will move to single-stage process, whereby articles are immediately published in their final Version of Record form in a monthly 'open issue'. Articles will be continuously added incrementally to the issue throughout the month, with each issue 'closing' on the last day of that month.
Articles are thus published once, in their final, citable, Version of Record form, as quickly as possible.
To facilitate this change, articles will no longer have a traditional page range, but will be citable using a six-digit article number instead.
Benefits to science and the community
This change will ensure that citable, trustworthy articles are available to read on our platform, and discoverable in search engines and repositories such as PubMed, PubMed Central and Google Scholar, as quickly as possible.
From the Society's perspective, this change will reduce our operational time and costs, reinforcing the Society's long-term sustainability and allowing us to continue improving our service to both our members and the wider community.
The Society's journals can be found at microbiologyresearch.org
---
Image: Dennis Kunkel Microscopy/Science Photo Library.