Transitional open access agreement signed between the Microbiology Society and the CAUL Consortium
17 October 2019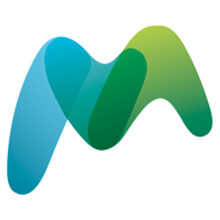 The Microbiology Society has signed a two-year transitional open access (OA) agreement with the Council of Australian University Librarians (CAUL). 'Publish and Read' will allow researchers at participating institutions to publish an unlimited number of OA articles and access the Society's full portfolio in return for a cost neutral fixed fee. CAUL operates across Australia and New Zealand and works with over 45 higher education institutions to support research, teaching and learning.
Tasha Mellins-Cohen, Director of Publishing said: "We are delighted to have CAUL's backing for this OA initiative. Our Publish and Read deal is a way to provide a better and more competitive OA route for researchers and their Institutions. Whilst this is a two-year pilot, our long-term goal in securing a nationwide flip to OA is to remove friction for researchers in author pay models and to develop a model that is simple, sustainable and scalable for all stakeholders."
Institutions which buy a Publish and Read package are offered:
Unlimited Open Access: any article published in Society journals where the corresponding author is from a Publish and Read institution will be Open Access by default.
Unlimited usage: any user associated with a Publish and Read institution can access the entire archive of Society content, back to 1947, for reading and for text and data mining.
Publish and Read will be across all the Society's six journals including Microbiology, Journal of General Virology, Journal of Medical Microbiology, Microbial Genomics, International Journal of Systematic and Evolutionary Microbiology, Access Microbiology.