Unlimited open-access publications in Microbiology Society journals for ten IReL member institutions
23 October 2020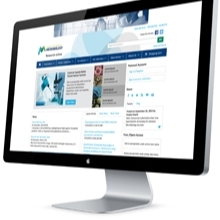 Not-for-profit Society publisher, the Microbiology Society, and IReL, Ireland's nationally funded e-learning consortium, are pleased to announce an open-access (OA) agreement for ten Irish higher education institutions. This 'Publish and Read' deal will allow researchers at selected institutions to publish an unlimited number of open-access articles.
Under the terms of the agreement, scientists based at Trinity College Dublin, University College Dublin, University College Cork, the National University of Ireland Galway, National University of Ireland Maynooth, University of Limerick, Dublin City University, Teagasc, the Royal College of Surgeons and Technological University Dublin will be able to publish in the Microbiology Society's six journals, two of which are born OA journals, the other four subscription and/or hybrid journals.
"This agreement with the Microbiology Society is a progression in IReL's aim of facilitating immediate open-access to our members' research publications. We welcome the opportunity to partner with scholarly societies like the Microbiology Society in their own transition to open access publishing. In addition, we value the continued access to Microbiology Society's high-quality journals for our members' researchers and students," said Aaron Binchy, IReL Officer.
Dr Joan Geoghegan, Chair of the Irish Division of Microbiology Society, welcomed the agreement saying that it would 'bring immediate benefit to the microbiology community in Ireland'. She said 'it is more important now than ever before that research findings can be accessed freely by all levels of society for the benefit of the global research community, the public, and other stakeholders. The Society's journals publish fundamental, applied and clinical research in all areas of microbiology. This agreement is a very positive move and will enable microbiologists in Ireland to participate more widely in open scholarship.'
Dr Peter Cotgreave, Chief Executive of the Microbiology Society, said of the agreement: "As a small publishing society, we are delighted to work with national bodies such as IReL to help increase the amount of microbiology papers that we publish OA in our journals, to enable researchers in Ireland a simple and cost-effective means to publish compliantly, and to improve societal access to – and therefore benefit of – the science we publish."
For more information, contact

[email protected]

or call +44 (0)7545 601839