Update to the Microbiology Board of Reviewers
11 August 2021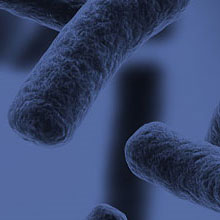 We're pleased to announce that Microbiology has updated its Board of Reviewers, which is an enlisted panel that supports the journal's peer review process.
Representatives on the Board will provide an impartial and objective assessment of the articles submitted to Microbiology and all reviewers have a wide range of expertise in the field of microbiology.
Members of the Microbiology Board of Reviewers may contain previous Editorial Board members who wish to maintain engagement with the journal, as well as people looking to develop editorial and assessment skills in scholarly publishing and the standards expected by editors on the journals.
View the full list of Editorial Board members via the link below.
Microbiology Board of Reviewers
Publishing with the Microbiology Society directly supports the microbiological community – through our events programs, policy work, professional development and much more.
If you would like to become a reviewer for our journals, please contact [email protected] with details of your research interests and an up-to-date CV. Reviewers are selected for their expertise and experience by editors and need to:
Be qualified to PhD level (or equivalent) or above in a relevant subject.
Be an active researcher.
Have one or more recent publications in peer-reviewed journals of most comparable impact and reputation to our journals
We would also like to thank our authors, readers, and editors for their continued support.