Welcoming our new Editors
24 February 2021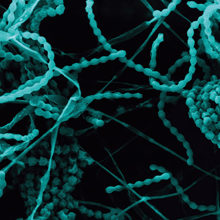 Microbiology are pleased to welcome 21 new Editors to the journal: Jessica Blair, David Clarke, Gautam Dey, Katherine Duncan, Jenna Gallie, Jamie Hall, Nicola Holden, Matt Hutchings, Nathalie Juge, Kimberley Kline, Ayush Kumar, Jacob Malone, Despoina Mavridou, Daniel Neill, Pedro Oliveira, Kai Papenfort, Nichollas Scott, Nick Tucker, Meera Unnikrishnan, Marjan Van der Woude, and Stineke Van Houte.
Our new Editors have expertise across the breadth of microbiology and will be supporting submissions to the journal's new topic areas discussed in the December Microbial Musings.
We would also like to welcome new Editors to Journal of Medical Microbiology: Salvador Almagro-Moreno, Trevor Cickovski, Rowena Jenkins, Samuel Kariuki, Bipin Nair, Adebola Olayinka, Marwan Osman, Gavin Paterson, Varsha Singh and Egija Zaura.
Thank you to all of our new Editors for getting involved and supporting the Microbiology Society journals. The Microbiology Society is a not-for-profit publisher and we support and invest in the microbiology community. All journals income is invested back into the Society be it through funding grants, scientific meetings or helping to fund our policy activities. Learn more about our journals or submit a paper
online
.