12 / 10 / 2021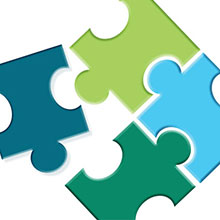 This year, the Society launched its first fundraising campaign after feedback from our community. The campaign aims to fund a new grant, called the Unlocking Potential Grant, to help members progress in their careers and reach their full potential. This is a call to those in our community who are in a position to help others, to support those who would benefit from the interventions this grant would enable.
Our members have said that there is more we could do to support their professional development, to ensure that they are enabled at key points in their career. Our existing grants programme already provides support, but the Society recognises the wide variety of issues many members face in their professional lives and bespoke support addressing a specific need could be vital to help a member succeed. The pandemic has added to the pressure many of our members are facing. Microbiologists are stretched within their place of work or study, with less contact time and with fewer opportunities for guidance and support. Members in the later stages of their careers have also said they would like a way to give back and support others to progress:
"In 1952 I was awarded a State Scholarship and later a Research Studentship from the Department of Scientific and Industrial Research (DSIR), I won a State Scholarship to pay the fees to go to College [Royal College of Science, now part of Imperial College London] and had fantastic teachers and facilities. I had opportunities to go to labs at Rothamsted Experimental Station, John Innes Horticultural Institute and DSIR Ditton. I would like others to have the same opportunities to go to labs to learn from other scientists, as working in these labs broadened my experience. I also went to conferences and finding out about the work of others helped me decide where to take my career." Dr Martin Cole, Society member since 1961
The Unlocking Potential Grant will be used to support members who may face barriers to career progression for a variety of reasons. Overcoming certain issues requires a variety of routes to the right support. It may be in the form of a careers coach, resilience expert, or mentor or it may be a career development package. Whatever form it takes, it will be tailored to the grant recipient and unique to their needs. The grant will:
help those facing issues of confidence
provide mentoring/partnering support
give access to career support
support those with leadership potential to achieve their goals
support those facing workplace issues associated with discrimination, access, bullying, or other related issues
support with other issues that require bespoke help
If you are in a position to give back, consider donating to the Unlocking Potential Fund fundraising campaign. Help early and mid-career members to get the support they need to move forward. Find out more about the fund and how to donate on our website.