12 / 10 / 2021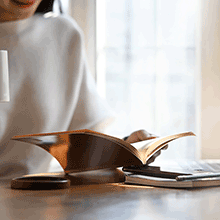 Welcome to the October Early Career Microbiologists' (ECM) Forum Update. Firstly, an introduction from me. I'm Rebecca McHugh, a Postdoctoral Researcher from the University of Strathclyde. I will be taking over the writing of our ECM Forum updates from Robert Will, as his time on the ECM Forum Executive Committee comes to an end. On behalf of the ECM Forum, I would like to thank Robert for his excellent contributions over the previous years.
This period saw a significant milestone for the Microbiology Society holding its first virtual Annual Conference. The meeting was a great success, with large numbers of ECMs contributing to the conference in a variety of ways, including posters and some outstanding offered oral presentations. The committee was involved in organising the ECM workshop titled 'Coping with the pandemic'. This session was organised by the Virology Division in response to the concerns of many ECMs about the impact of COVID-19 on their research careers. Some of the concerns raised included the lack of funded extensions, reduced productivity and 'gaps' in publication records. Although the solutions to these problems remain complex, feedback from ECMs indicated that having a platform to discuss their issues with other ECMs and panel members was beneficial overall.
ECMs were also encouraged to complete the Society's survey to determine the impact of the pandemic on early career researchers, and they responded in large numbers. The Microbiology Society will launch a position statement and action project intended to address the effect of the pandemic on ECMs. As a committee, we have been working with the Society to ensure that the feedback provided by our members is at the centre of these plans. If you are struggling with the effects of the pandemic and need someone to talk to, you can find a comprehensive list of organisations on the NHS website.
As the UK and Ireland's vaccination programme has made significant progress, we are beginning to benefit from a little more normality. Behind the scenes, the ECM Forum Executive Committee has been working hard to develop our events programme for the coming year. We are hopeful that this will involve the continuation of the annual ECM conference, with some smaller training events online. We look forward to Annual Conference 2022 going ahead in person in Belfast next year, while also ensuring that we maintain some of the accessibility benefits associated with this year's Annual Conference.
Finally, thanks to everyone who contributed to the ECM Forum events during this years' Annual Conference, and to those who continue to interact with our forum. Your participation allows us to be the voice of ECMs within the Society so please keep getting involved. Thanks again, stay safe everyone!


Rebecca McHugh
ECM Representative for Impact and Influence Committee, ECM Forum Executive Committee
---
Image: PrathanChorruangsak/iStock