12 / 10 / 2021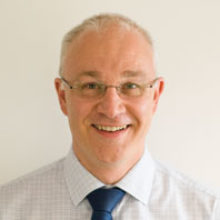 Over the past 18 months, we at the Microbiology Society have tried to focus, as we always do, on developing, expanding and strengthening the networks available to you, the Society's members, so that you can generate new knowledge about microbes that can be shared with other communities.
We have held online conferences, brokered relationships with government agencies, published hundreds of papers, given grants, supported early career members and done our best to make sure both that your expertise can help overcome the pandemic and that you can continue to develop your careers.
Many things have made this harder than it used to be, including substantial technological problems, communication difficulties and, of course, health challenges. We have learned a great deal from addressing these conundrums that will stand us in good stead as we come out of the pandemic and look for new ways of supporting the members.
But one aspect of the way we work has proved to be remarkably resilient. Much of the Society's success comes from word of mouth. We in the office email you, tweet, publish blog posts and communicate in a thousand other ways to try to ensure that you can take advantage of all the opportunities that membership of the Society involves. But it is far more influential when your supervisor, your Principal Investigator or a trusted colleague suggests that you submit a paper to one of the Microbiology Society's journals, proposes that you give an offered oral presentation at a Microbiology Society conference or that you attend one of the Microbiology Society's Roadshows or other events.
Word of mouth is our most powerful tool, because we all trust the judgement of colleagues in our professional networks. So your lab-mates, your students and your collaborators will take notice if you tell them that you received rapid, thorough peer reviews on your manuscript and a positive experience of publishing in one of our journals, or if they let you know that they found one of our professional development events useful and productive.
During the pandemic, everyone has seen one another less in person than they otherwise would, and meaningful human contact has been even more important than ever. And where it has not been possible to meet in person, technology has allowed members of the Society to let one another know about all of the opportunities we have been making available. That's why we saw so many people at Annual Conference Online 2021 earlier in the year, it's why we have seen an increase in really interesting papers being submitted to the journals and it's why 2021 saw the largest ever number of members putting themselves forward for the elections to Council, Committees and Divisions.
It is word of mouth among the research community that has enabled the Microbiology Society to remain vibrant and to expand with greater engagement into groups of microbiologists who are less well represented in our activities, such as some parts of the infection science community and researchers in industry.
As we look forward to the rest of 2021 and on into the future, the Microbiology Society will, as always, be trying to ensure the best possible range of opportunities for members. To make it easy for you to let us know the kinds of things you would like to share with your colleagues, we have established our Member Chat series – one-to-one online conversations where we are looking forward to learning more about your research and which microbiology-related topics you find most interesting or relevant. We may not be able to implement every suggestion you make, but we will make every effort to investigate the feasibility of integrating them into our existing programmes. If you would like to speak to us, email [email protected], and please remember to tell your colleagues about the Microbiology Society, pass on your copy of Microbiology Today, encourage them to publish with us, to join as members, to attend our events and to get in touch.
Peter Cotgreave
Chief Executive