12 / 10 / 2021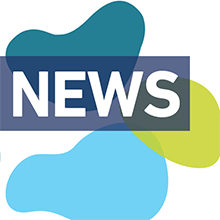 Council, Committees and Divisions elections
The change of calendar year marks the turn-over of members who serve on our Council, Committees and Divisions standing down on 31 December, and incoming candidates taking office from 1 January.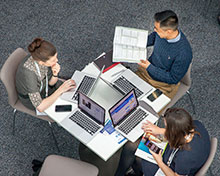 As committed as our membership is, we don't expect them all to be working on Society business whilst singing Auld Lang Syne at the turn of the new year. So instead, we take this early opportunity to publicly thank them all for their contributions of time, knowledge and expertise to supporting the Society activities, driving forward its strategy and furthering the crucial and fascinating discipline of microbiology.
It is enormously gratifying to read the long list of names of engaged members who have, and those who will, sit on the groups that make up our governance structure, and it is demonstrative of the unique, collaborative, welcoming community which is at the heart of the organisation. But it is more than a list of names. It is a wealth of diversity, skills and, above all, passion that they all willingly devote in order to support you, the wider membership, and for that we thank them.
Look out for future opportunities to nominate yourself or another member as part of our annual elections which take place every March. Or, if you are keen to get involved but don't know where to start – why not join our Shadowing Scheme? Find more about our governance structures and who currently sits on the Council, Committees and Divisions on our website.
Microbiology themed collections
In 2022, Microbiology will be celebrating its 75th anniversary and so, throughout 2021, the Microbiology Society's founding and flagship journal is launching a series of themed collections celebrating the scope of microbiology and why microbiology matters. Find out more about the collections below:
Mycobacteria collection guest-edited by Dr Riccardo Manganelli (University of Padova, Italy)
Metals in Microbiology collection guest-edited by Dr Jennifer Cavet (University of Manchester, UK) and Dr Karrera Djoko (Durham University, UK).
Marine Microbiology collection guest-edited by Dr Katherine Duncan (University of Strathclyde, UK) and Dr Alex Chase (University of California San Diego, USA).
Antimicrobial Resistance collection guest-edited by Professor Willem van Schaik and Dr Robert Moran (University of Birmingham, UK).
Symbiosis collection guest-edited by Professor Michael Brockhurst (University of Manchester, UK) and Dr Rebecca J. Hall (University of Birmingham, UK)
Keep an eye out for our final collection of this year coming in November!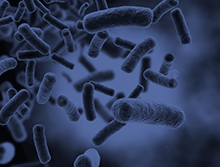 Find more information about the collections and the current articles in the collections online.
The Microbiology Society is a not-for-profit publisher, supporting and investing in the microbiology community. All journals income is invested back into the Society, be it through providing grants, facilitating policy activities, funding conferences, or other activities.
Microbiology Society members receive a 30% discount on Open Access publishing in Society journals and corresponding authors at Publish and Read institutions can publish fee-free Open Access. Find out if your institution is Publish and Read on our website.

Publishing for the community
Society journals are increasingly supported by Publish and Read deals, offering institutions unlimited usage and frictionless Open Access publishing for faculty and authors. In the move towards Open Science, the Society encourages institutions to adopt Publish and Read deals, allowing fee-free operation in as many organisations as possible to maximise the number of researchers benefiting from Open Access publishing.
By publishing with a Society journal, you will also support funding for our grants, events and activities for the community.
Support your peers.
Benefit from OA.
Publish in our journals.

Find out more about Publish and Read deals in the Scaling up Publish and Read article, or visit our website.
Europic 2022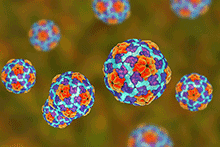 The Microbiology Society is delighted to be hosting Europic 2022, the world premiere virology conference that focuses on studies of picornaviruses. This family of important human and animal pathogens includes enteroviruses (e.g. poliovirus, rhinoviruses, EV-A71, EV-D68), hepatitis A virus and foot-and-mouth disease virus, as well as many other viruses whose number is growing by the day with new discoveries.
The event will take place in the picturesque spa town of Harrogate, UK, on 5–9 June 2022, and will provide a vital forum for the international community to come together to hear about the latest advancements in the field of picornaviruses and enjoy numerous networking opportunities to help strengthen relationships within the scientific community.
Winner of the Sir Howard Dalton Young Microbiologist of the Year
The Microbiology Society is pleased to announce that Emma Banks, from University of Nottingham, UK, is the winner of this year's Sir Howard Dalton Young Microbiologist of the Year competition.
Emma is currently studying for a PhD and was awarded the prize for her talk 'Creating curvature to kill: an enzyme that shapes predatory Bdellovibrio bacteria, optimising invasion and replication within prey'.
Upcoming grant deadlines
| | |
| --- | --- |
| Date | Grant |
| 1 December 2021 | Travel Grants for members presenting at conferences or attending short training courses from 1 January 2022. In-person and virtual events will be supported. |
| 17 February 2022 | Harry Smith Vacation Studentships to support undergraduate research projects during summer 2022. |
For more information please visit the website.