Editorial
Issue: Antimicrobials
01 November 2012 article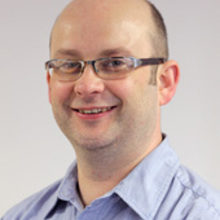 Welcome to the November issue of Microbiology Today. This issue is focused on a subject very close to my heart – antimicrobials.
In 2009, the World Health Organization recognised that antibiotic resistance was one of the three greatest threats to human health. In this issue, we discuss some of the issues related to antibiotics, their use and discovery.
Julian Davies introduces the subject with a discussion of antibiotic discovery and how this has changed since the days of Fleming and Waksman. Patricia Veiga-Crespo and Tomas Villa cover the use of bacteriophages and enzymes derived from bacteriophages in food, where they suggest there is great potential for this technology. To tackle issues in fungal infection, Neil Gow tells us about a new strategic award from the Wellcome Trust to the University of Aberdeen is to lead a pan-UK consortium in medical mycology, and Laura Piddock and Tracey Guise provide an update on the first year of Antibiotic Action and the great strides it has made in its first 12 months. Helge Bode discusses his work on exploring the symbiotic relationships between bacteria and nematodes that kill insects and how this has led to the discovery of new natural products that have therapeutic potential.
Finally, I contributed to this issue myself, describing how we can access the biosynthetic potential of actinomycete bacteria using a range of modern molecular biology techniques, with the potential to access new antibiotics.
I'd also like to take this opportunity to thank Hilary Lappin-Scott for all her help and support for Microbiology Today during her presidency and to wish Nigel Brown every success in his new role as President. I also used this change in presidency to solicit articles from both! It is encouraging to see SGM taking a proactive role in promoting diversity awareness in microbiology (see 'Marjory Stephenson and me' by Hilary) and what we hope will be a regular feature from Nigel as President.
I hope you, the readers, will also appreciate the new format of Microbiology Today, the SGM staff, in particular Ian Atherton and Dariel Burdass, have worked incredibly hard on the new design, based on what you, the membership, told us. In addition, you will notice the slight adjustments to content. I hope you enjoy this issue and we look forward to hearing any thoughts on the new design.
PAUL A. HOSKISSON, Editor
Email [email protected]