Marjory Stephenson and me
Issue: Antimicrobials
01 November 2012 article
HILARY LAPPIN-SCOTT
There is a need for greater diversity in our scientific 'mixed community' to strengthen microbial sciences and the SGM.
AT FIRST GLANCE Marjory Stephenson (left) and I (right) do not have much in common. She went directly into academia from school, was one of the first two females (with Kathleen Lonsdale) to be elected to the Royal Society and served as President of the SGM immediately after Alexander Fleming in 1947–1949. As the years rolled by, the SGM rose in eminence, successive Presidents were appointed, but we had to wait until 2009 before a second female held this office (me), a period of some 60 years after it was held by Marjory Stephenson. I worked for several years before going to University, I am the first scientist/academic in my family and briefly held the SGM Presidency concurrently with that of the International Society of Microbial Ecology.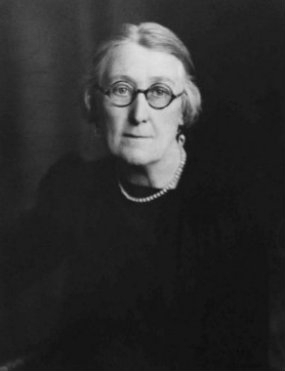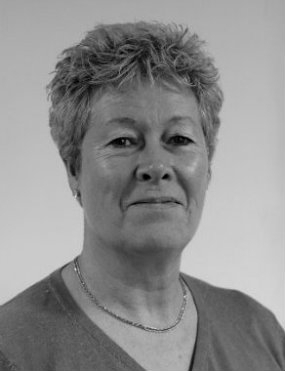 Thankfully, there are now more women in the workforce than in Marjory Stephenson's time, but generally they occupy the lower levels, with few reaching the top jobs in industry, government or academia. Microbiology attracts many females at undergraduate and postgraduate levels, but the numbers then dwindle with every successive step up the academic ladder, often referred to as the 'leaky pipeline of talent' (www.royalsoced.org.uk/cms/files/advice-papers/inquiry/women_in_stem/tapping_talents.pdf).
Throughout my career I have of course been aware that at each career stage there have been fewer and fewer females around the table with me. I have always considered that the best way to address this was to lead by example, by striving to be a strong role model in all my activities and to mentor female and male early- and mid-career scientists. I enjoy these roles and consider that they are part of the job.
This changed when I became more involved in social media and, significantly, because of the recent EU campaign Science: It's a girl thing. Social media gives me daily access to a wide range of opinions outside of my usual activities and increases my awareness to the real concerns of early-career microbiologists (males and females) who are considering their future and how to balance careers with family life. The EU podcast has already been covered by others, I consider that it captures much of the complexity of how to attract all sections of society into science.
The presence of more males in senior roles is often attributed to committees considering only those 'in our own images' when choosing who to invite to give talks, to be awarded scientific distinctions, to sit on prestigious committees, and who to encourage to apply for top jobs, etc. Suffice to state that this draws on a limited section of the talent pool, to the detriment of our discipline, and is a cause of growing concern within SGM.
When I completed my 3-year term of office as President in September, Council asked me to establish a new initiative as SGM Diversity Champion, to work to promote greater gender and ethnicity diversity by tapping more widely into our talent pool. A Working Group will shortly be set up to support this; however, I am keen to hear all ideas from the membership, to aid our success. Similarly, the Working Group will seek to learn from and work with other learned societies to address issues of equality and diversity.
After all, we understand all too well that monocultures do not reflect nature and that diverse communities give the greatest stability. We are determined not to wait another 60 years before there is another female President.
HILARY LAPPIN-SCOTT
Email [email protected]