Reviews
Issue: Antimicrobials
01 November 2012 article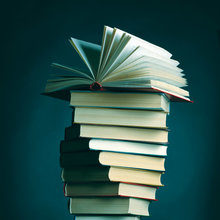 Influenza Virus: Methods and Protocols
Y. Kawaoka & G. Neumann, Eds
Springer-Verlag GmbH & Co. KG (2012)
This book really does do 'what it says on the tin'. One of the Methods in Molecular Biology series, it covers much more than just molecular biology. Chapters cover a comprehensive list of topics, such as virus isolation, characterisation of the virus, serological methods, diagnosis of influenza, laboratory assays, animal models, surveillance, molecular virology techniques, genetic analysis and genetic engineering of the virus. The chapters are all extremely informative both for a new researcher in the field or for the more seasoned flu researcher, and I think this book would be a valuable addition to the laboratory bookshelf. Influenza virus will continue to challenge and no doubt surprise us. This really is a multi-disciplinary book, which I personally think is very beneficial, as influenza researchers need to be able to approach research from all angles to try to stay one step ahead of an ever evolving virus.
Ruth Harvey, National Institute for Biological Standards & Control
| | | |
| --- | --- | --- |
| £85.50 | pp. 234 | ISBN 978-1-61779-620-3 |
Genome Plasticity and Infectious diseases
J. Hacker, U. Dobrindt & R. Kurth, Eds
American Society for Microbiology (2012)
Variety is, supposedly, 'the spice of life'. In the case of infectious agents, however, it is a matter of survival. Genomic plasticity in infectious agents is alteration of the sequence of genes so that different sequences are expressed or the original sequences are expressed at different levels. This phenomenon allows those infectious agents to adapt and survive changes in their environmental conditions. In the context of infectious disease, the environment includes the host, so genomic plasticity in the host organism also has to be considered. This book describes examples of genomic changes occurring in medically important bacteria, viruses, fungi and protozoa, as well as examples of genomic plasticity that occur in man that affect susceptibility to these agents. Changes can occur by rearrangement within an organism's own genome or by the addition or exchange of genetic material from outside, and any genomic change that enables an infectious agent to survive, flourish and, in some cases, cause disease, in an environment made evermore hostile by the presence of antimicrobial drugs or host immune responses, will be to the agent's advantage.
The book would benefit from the inclusion an introductory chapter describing the basis of genomic change and its relevance to infectious disease, and also by having abstracts in each chapter. The book will be of interest to anyone studying infectious diseases but its price will certainly limit purchase to institutions.
Christopher Ring, Middlesex University
| | | |
| --- | --- | --- |
| US$159.95 | pp. 416 | ISBN 978-1-55581-708-4 |
Microbes and Evolution: The World That Darwin Never Saw
R. Kolter & S. Maloy, Eds
American Society for Microbiology (2012)
Initially stimulated by the bicentenary of Darwin's birth, this collection of essays discusses how microbes fit evolution as Darwin would have understood it. There are good examples of classical Darwinian evolution and cases where we have to bend our ideas somewhat.
Metaphor is a powerful tool for conveying concepts to a lay audience. Unfortunately, it ends up being confusing when the metaphor shifts every few pages. This is not, then, a book to be read from cover to cover, at least not in one sitting. It is also unclear at whom this book is aimed. Many chapters would be clear to any intelligent reader, but others seem to be written for an audience of microbiologists or molecular biologists. That said, there are some excellent essays in this collection and I shall use ideas from it when teaching the concept of microbiology to general biologists.
David Roberts, The Natural History Museum
| | | |
| --- | --- | --- |
| US$14.95 | pp. 299 | ISBN 978-1-55581-540-0 |
Troyte Griffith, Malvern Architect and Elgar's Friend
Jeremy Hardie
Aspect Design (2012)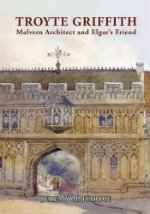 Having reached the dizzy heights of Professor in Microbiology, retirement looms. But what happens then? Is there anything from all those years of knowledge acquisition and experience that can be combined with the gardening and holidays? Do all those hard-earned skills have to be lost the day one walks out of the department? A recent publication exemplifies how well the training in research investigation, writing and presentation can be reborn in a very satisfying way.
Deep in Elgar's homelands amongst the beautiful Malvern Hills, curiosity drove Emeritus Professor of Oral Microbiology (St Barts and the London School of Medicine and Dentistry, University of London), Jeremy Hardie, to find out more about the history behind the house he bought to enjoy his retirement in with his wife Margaret. Why did the architect who designed the house become immortalised by Elgar because one of his Enigma variations bore his name? Unlike most of the other subjects of Elgar's portrait gallery, Troyte Griffith was not a gifted musician.
The book brings together the architectural impact that Troyte Griffith had and delves into his relationship with the famous composer in a readily readable way with lots of interesting illustrations.
With acclaim in the local press (Malvern Gazette and Birmingham Post), the book is available at several bookshops and libraries specialising in local history, architecture or music-related material.
Kim Hardie, The University of Nottingham
| | | |
| --- | --- | --- |
| £12.50 | pp. 164 | ISBN 978-1-90883-210-8 |
Systems Microbiology: Current Topics and Applications
B.D. Robertson & B.W. Wren, Eds
Caister Academic Press (2012)
This compact volume contains contributions from many well-known names in the field of systems microbiology. The book opens with an overview of modelling approaches which, as an experimental microbiologist, I found particularly interesting and valuable. This is followed by chapters on microbial phenomena, such as chemotaxis and phagocytosis, and on the metabolic pathways of single species of bacteria and archaea. The theoretical and modelling approaches presented within these case studies are clearly explained and, similarly, the biological information is written in such as way as to make it accessible to non-specialists. Each chapter contains numerous references for those interested in investigating a particular topic in more detail. The wide range of biological and modelling topics covered would make this a beneficial purchase for any institution or systems biology consortium. Overall, this is a valuable resource that will appeal to experimentalists and modellers alike.
Alison Graham, Newcastle University
| | | |
| --- | --- | --- |
| £159.00 | pp. 170 | ISBN 978-1-90823-002-7 |
Processes in Microbial Ecology
D.L Kirchman, Ed.
Oxford University Press (2012)
This is a timely little book, not only because microbial ecology is having a resurgence due to the interest in microbiome studies and metagenomics, but also timely for me - given I have just redesigned a whole undergraduate microbial ecology course!
Some of the chapters are written in the standard format one would expect from a microbial ecology textbook. However, it is the ecology of viruses and genomes and metagenomes chapters where the value of this book is apparent. Often overlooked or absent in older texts it is good to see these covered. There is a trend throughout to cover both the terrestrial and aquatic environments, including marine processes, which is refreshing given the recognition in recent years of the influence and role of marine ecosystems in global microbial ecology.
While the book is useful, I feel it could have benefitted from being a little longer and a little more in-depth in places. It will make a good addition to university libraries but I fear it may not cover all of an undergraduates needs in sufficient depth.
Paul Hoskisson, University of Strathclyde
| | | |
| --- | --- | --- |
| £32.50 | pp. 301 | ISBN 978-0-19958-692-9 |
Omics, Microbial Modeling and Technologies for Foodborne Pathogens
X. Yan, V.K. Juneia, P.M. Fratamico & J.L. Smith, Eds
Destech Publications Inc (2012)
Although I found the title of this book a little offputting, there is much useful information here and, in general, it is clear and easy to read. There are difficulties in producing such books as chapters from different authors vary so much and getting the entire book together takes a huge amount of time and effort. In this book the pathogen-specific chapters vary in the extent to which they discuss the application of 'Omics', with some not referring to it at all. It is also not possible for such texts to be completely up to date but the most recent advances can be found in the current literature. This book covers a wide range of topics and would be a useful resource for under and post graduate food science students and for specialist food scientists who need an overview or introduction to subjects related to their own areas of work.
Kathie Grant, Health Protection Agency
| | | |
| --- | --- | --- |
| US$169.50 | pp. 643 | ISBN 978-1-60595-047-1 |
Immunity, Infection, Migration and Human Evolution
D. Altmann, F. Balloux & R. Boyton, Eds
The Royal Society (2012)
Published fortnightly, each edition of Philosophical Transactions B focuses on a specific area of the biological sciences whilst crossing traditional disciplines. Following a two-day meeting at the Royal Society, leading authorities from diverse fields, but sharing a common interest in human evolution, presented the 13 papers that form this edition evaluating the impact of immunity and infection on human evolution.
In one of those submissions, Nina Jablonski and George Chaplin discuss the complex relationship between human skin pigmentation and susceptibility to disease. Following migration out of Africa to regions of low UVB, adaptation to the environmental conditions resulted in depigmentation. The authors discuss the modern-day health implications of mismatched skin pigmentation and UVR levels with emphasis on rickets, multiple sclerosis and cutaneous malignant melanoma.
The contribution of Sebastian Gagneux explores recent findings that modern Mycobacterium tuberculosis emerged from Africa with early humans and has subsequently evolved alongside diverse modern populations into the virulent pathogen that is today the leading cause of adult death from infection.
This highly informative and authoritative text will be of interest to anyone from members of the general public to academic researchers within the biological science community.
Sue Lang, Glasgow Caledonian University
| | | |
| --- | --- | --- |
| £47.50 | pp. 131 | ISBN 978-0-85403-940-1 |
Bacterial Protein Secretion Comes of Age
G. Waksman, Ed.
The Royal Society (2012)
Edited by a leader in the field of protein secretion, this book brings together a full set of excellent review chapters written by international experts in each of the bacterial protein secretion pathways. In each case the mechanisms and components are clearly and accurately described, and the authors point out aspects that are yet to be uncovered or inconsistencies that are being argued about. Moreover, the areas in which further study is needed are highlighted. The book includes a number of cartoons that will be useful to researchers, teachers and students as they clearly illustrate and compare each secretion machinery. With many virulence factors from important pathogens exiting their producing bacterium through a secretion machinery, this book will focus the minds of all on the potential that specific inhibitors of secretion have as novel antimicrobials. It will be an essential reference for anyone interested in bacterial pathogenicity or the discovery of new treatments, and as such, I highly recommend it.
Kim Hardie, University of Nottingham
| | | |
| --- | --- | --- |
| £47.50 | pp. 140 | ISBN 978-0-85403-942-5 |
Medical Implications of Biofilms
M.Wilson & D. Devine, Eds
Cambridge University Press (2011)
This book is already well known to biofilmologists, providing and excellent state-of-the-art overview of aspects of 'Medical implications of biofilms' when it was written in 2003. However, I am not certain as to the value of the book being republished apparently unchanged in paperback 8 years later. No information is given as to this reasoning other than 'to bring these advances to the attention of clinicians and medical researchers' (perhaps they are a little behind?)
The success of the book is evident in its republication. Each chapter is written well, by an expert in the area, clearly presenting methodologies and principles that are considered fundamental to the study of biofilms - confocal microscopy and quorum sensing for example - but of course the impact of significant recent advances such as the microbiome, microarrays are not addressed. Indeed, biofilms are now an accepted and important fundamental component of microbiology, and fewer publications refer to them specifically.
I am not certain who would purchase this book, at £38, when more recent publications, no doubt more expensive, will be more relevant to today's biofilm researcher. Having said that, the book remains an excellent text that provides accessible and relevant information from which to extend, develop and update one's knowledge and expertise in the area.
Joanna Verran, Manchester Metropolitan University
| | | |
| --- | --- | --- |
| £38.00 | pp. 338 | ISBN 978-1-10740-345-1 |
Stress Response in Microbiology
J.M. Requena, Ed.
Caister Academic Press (2012)
Like death and taxes, cells cannot escape stress. The cell stress response has been under investigation since the early 1960s and micro-organisms have proved excellent models for the elucidation of the genetic and molecular underpinning of this essential process. Stress Response in Microbiology brings together 17 expert groups to review aspects of the stress response in bacteria, mycoplasmas, yeast and a range of protozoans. Chapters are of reasonable size, well (and currently) referenced and show a common style, which is a mark of good editing. Unlike many edited books, this volume is well and sensibly illustrated, aiding the reader's comprehension of the text. An initial chapter on cell wall stress-sensing systems in Gram-negative bacteria is followed by chapters on the stress response in a variety of bacterial pathogens including: Listeria monocytogenes, pathogenic Yersinia species, mycobacteria and so on. Then two chapters - one on mycoplasmas and one on yeast - are followed by six chapters on protozoa, including Plasmodium falciparum, Toxoplasma gondii and Entamoeba histolytica.
This volume will be of interests to bacteriologists, parasitologists and the growing number of scientists interested in the cell stress response.
Brian Henderson, University College London, Eastman Dental Institute
| | | |
| --- | --- | --- |
| £180.00 | pp. 436 | ISBN 978-1-90823-004-1 |
Life at Extremes: Environments, Organisms and Strategies for Survival
E.M. Bell, Ed.
CABI Publishing (2012)
This book is highly informative and well-structured. Rather than considering extremophiles in a vacuum (although astrobiology does get a mention!), the emphasis is on integrating the biology of extremophiles with the properties of their natural habitats to arrive at a more holistic outlook. Each chapter covers a different group of 'extreme' habitats, and is authored by a blend of both younger and well-established scientists, nearly 70 contributors in total, lending a range of perspectives on the topic at hand. The diversity of life dwelling in extreme habitats discussed is equally inclusive, ranging from viruses through tardigrades to tubeworms, but there is much to appeal to a microbial purist. The book is comprehensively illustrated throughout, and written in a manner which is accessible to interested undergraduate or obsessive researcher alike. This is an exciting time to be a microbiologist interested in extreme environments, and this book does well to summarise the key developments in the field.
Arwyn Edwards, Aberystwyth University
| | | |
| --- | --- | --- |
| £95.00 | pp. 576 | ISBN 978-1-84593-814-7 |
Nano-antimicrobials: Progress and Prospects
N. Cioffi & M. Rai, Eds
Springer-Verlag GmbH & Co. KG (2012)
This is an excellent book and gives a comprehensive overview of the subject of nano-antimicrobials. It covers the synthesis of nanomaterials, including the chemical, physical, mechanical, photo- and electrical methods. Divided into four sections, it takes the reader through synthesis and characterisation, bioactivity and mode of action, application and potential side effects and toxicity of nano-antimicrobials. The chapters highlight the applicability of metals and other substances as antimicrobials covering silver, copper, zinc and titanium dioxide used in various nano-composites and includes up to date research in each of the key areas and is written by experts in the field. There are some excellent figures which help explain some of the techniques used and provide excellent evidence of their activity. The applications chapter is particularly relevant in the current climate of increasing antibiotic resistance and shows how these novel compounds can be used to prevent contamination in food, oral health, water and industrial areas. The book will have interest across a wide rage of fields of microbiology and material science and is highly relevant for microbiologists and material scientists working in interdisciplinary research groups.
Valerie Edwards-Jones, Manchester Metropolitan University
| | | |
| --- | --- | --- |
| £171.00 | pp. 572 | ISBN 978-3-64224-427-8 |
Mucosal Vaccines: Modern Concepts, Strategies, and Challenges
P.A. Kozlowski, Ed.
Springer-Verlag GmbH & Co. KG (2012)
This is a neat little book giving a good overview of the world of mucosal vaccines. The first topic of the book describes the mechanisms responsible for the regionalisation of the mucosal immune system and the different factors that need to be taken into account when designing a mucosal vaccine with an interesting chapter on transcutaneous vaccines. The next topic of the book covers the different platforms and formulations of mucosal vaccines and the two final chapters stimulate interest by concentrating on the use of mucosal vaccines for HIV and biodefence. Each chapter has a comprehensive list of references and some pleasing figures but more illustrations would be useful. The price of the book is probably beyond an individual's budget but I would recommend that any institution working on vaccine development should invest in a copy. It would be particularly useful for a first year PhD student embarking on a vaccine development project.
Helen Ambrose, Institute for Animal Health
| | | |
| --- | --- | --- |
| £126.00 | pp. 208 | ISBN 978-3-64223-692-1 |
Ricin and Shiga Toxins: Pathogenesis, Immunity, Vaccines and Therapeutics
N.J. Mantis, Ed.
Springer-Verlag GmbH & Co. KG (2012)
This 10-chapter volume is designed to take the reader through a series of well-written, well-illustrated reviews about ribosome inactivating proteins (RIPs). The topics progress from initial interactions of RIPs with ribosomes and consequences, to how the RIPs are taken up and cross the ER via the trans-Golgi (with excellent diagrams to assist with complex issues) and continue with a description of how RIPs effect host signal transduction. A chapter then describes cellular damage caused by the RIP, Shiga toxin, produced by Escherichia coli
, followed by another describing organ damage by this toxin, which produces renal failure, highlighting the effects of RIPs on the organism. The next chapter covers the important topic of the induction of apoptosis by RIPs and current levels of knowledge are well-described. Various approaches at combating intoxication by RIPS, especially ricin, are covered in chapters focusing on small-molecule inhibitors, immunity to ricin (toxin-antibody interactions) and ricin vaccine development. A welcome well-written and illustrated chapter also features on animal models of ricin toxicosis. Chapters are written by experts in their fields and are comprehensively referenced.
Overall, this volume would give graduate biologists wishing to pick up information on ribotoxins a pretty good grounding in the current state of knowledge and leave them with key unanswered questions which direct future research. The volume is equally valuable for postgraduates interested in this field, in bringing them up to date with the state of play and likely research directions to come.
Gareth Griffiths, DSTL Biomedical Sciences
| | | |
| --- | --- | --- |
| £126.00 | pp. 287 | ISBN 978-3-64227-469-5 |
The Deep Zone
J.M. Tabor
Random House Publishing group (2012)
I run a bookclub (www.hsri.mmu.ac.uk/badbugsbookclub) where we read novels where microbiology (usually infectious diseases) forms part of the plot. The bookclub group comprises scientists (microbiologists primarily) and non-scientists, and we consider the accuracy of the microbiology, the potential value of the book for use by student groups - and our discussions usually diverge from the book content so that we talk about relevant current issues and more detailed aspects of the science described.
So this book would appear to be a perfect candidate for the bookclub. It is tagged as a thriller: a novel multi-drug-resistant species (Acinetobacter baumanii) emerges in injured soldiers in Afghanistan. A microbiologist, who had been unfairly dismissed from a government laboratory, had been working on a potential treatment - an agent extracted from 'moonmilk' culture found deep within a supercave in Mexico. She is asked to return to the cave, retrieve the microbial mat and isolate the agent. However, there are highly organised criminal elements around who do not want her mission to succeed.
I enjoyed reading the book - it is undemanding but exciting, slightly reminiscent of the old television cartoon Journey to the Centre of the Earth. However, I am not sure that the microbiology is especially up to scratch. The author is an adventurer/explorer, and in his notes at the end of the novel, he comments on some similarities between aspects of the book and 'real life', including 'Iraqibacter', drug resistance, extremophiles and novel antibiotics. Nevertheless, there are some disconcerting errors within the book that would make a microbiologist's toes curl! I will leave them to the reader, and bookclub to identify and discuss!
Joanna Verran, Manchester Metropolitan University
| | | |
| --- | --- | --- |
| US$26.00 | pp. 418 | ISBN 978-0-34553-061-5 |
Evolution of Virulence in Eukaryotic Microbes
L.D. Sibley, B.J. Howlett & J. Heitman, Eds
John Wiley & Sons Limited (2012)
In comparison to viral and bacterial pathogens, eukaryotic micro-organisms are characterised by a large genome, complex life cycle and biological features shared with their hosts. These properties combine to present challenges to studying eukaryotic pathogens, both in vitro and in vivo. This multi-authored compendium provides a pleasingly up-to-date overview of eukaryotic virulence in fungi, oomycetes and protozoan parasites and their impact on humans, animals of veterinary importance and plants. By embracing all three groups of phylogenetically diverse micro-organisms, the book aims to highlight common themes in co-evolution with, and mechanisms of pathogenesis in, each host. The main focus is on pathogenic determinants and evolutionary processes that have shaped the genomes of pathogenic micro-organisms and the complex biology that these encode. The opening chapters cover broad principles of evolution, phylogenetics, genetic exchange and population genetics. These set the context for the following detailed description of the development of genetic tools to identify and functionally analyse virulence: forward and reverse genetics and comparative 'omics' approaches. This is a worthy effort to produce a general framework for formulating interdisciplinary ideas for future research on virulence and pathogenesis. It should be of interest to evolutionary biologists, medical microbiologists and plant pathologists at postdoctoral and faculty levels.
Andrew Taylor-Robinson, Central Queensland University
| | | |
| --- | --- | --- |
| £100.00 | pp. 600 | ISBN 978-1-11803-818-5 |