Federation of Infection Societies Conference 2019
Issue: Arboviruses and their Vectors
06 August 2019 article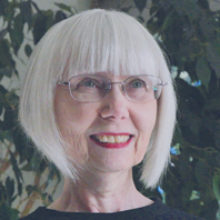 EICC Edinburgh, 11–14 November 2019
#FIS19
The Microbiology Society are delighted to be hosting the Federation of Infection Societies Conference 2019 in Edinburgh this year. Professor Sheila Patrick tells us all why this is a meeting not to miss.
"The Federation of Infection Societies' annual conference represents a unique collaboration of societies across the UK with interests in multiple aspects of Infectious Diseases. FIS conferences provide the opportunity for Microbiology Society members to interact with and present their research through offered oral or poster presentations to infectious disease and clinical microbiology specialists, biomedical scientists, infection control nurses and pharmacists, all at one conference, while attending sessions covering the most important current issues facing infectious disease control, prevention, diagnosis and treatment. The conference usually attracts over 600 delegates and is being held at the Edinburgh International Conference Centre (EICC) from 11 to 14 November 2019."
Find out more about the event by watching our video with Sheila Patrick on YouTube.
Late breaker: abstract submission (poster presentations only)
Abstract submission for oral presentations is now closed. We welcome abstract submission for poster presentations until Monday 9 September. Visit the event page for a full list of topics.
Registration
Register for the event on the FIS 2019 event page.
The following is included in your registration fee:
Admission to all sessions
Admission to industry events
Full access to the trade exhibition
Full access to scientific poster sessions
Hot buffet lunch
Tea and coffee breaks
Two drinks during the evening receptions and poster presentations
A delegate bag and conference material
A conference programme guide
Access to an online abstracts book
Certificate of attendance
Access to CPD points
Dinner and dance
The Hub, Edinburgh EH1 2NE
This year delegates can join us for a two-course dinner, followed by a traditional Ceilidh and live band. Tickets are £45 per person and full details can be found on our website. You will need to secure your tickets when you register for the conference and if you would like to bring a guest please email us at [email protected].
Continuing professional development (CPD) accreditation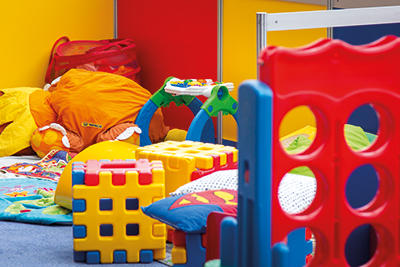 At present, FIS 2019 has been accredited by the Royal Society of Biology (84 CPD credits), the Royal College of Pathologists (41 CPD credits) and the Institute of Biomedical Science (category: Professional Activity). Those wishing to claim CPD credits should sign a daily register held at the help desk, which is located by the registration desk. Email [email protected] for further information.
Crèche
The Society is again teaming up with Nipperbout to provide a free crèche during FIS 2019. The crèche will be available to all children of delegates between the ages of 0 and 12 years, on a first-come, first-served basis, and will be located in the EICC Edinburgh. To secure a place, please visit our website.
---
Thumbnail: Sheila Patrick.
Image 1: I. Atherton