Focused Meetings 2019
Issue: Arboviruses and their Vectors
06 August 2019 article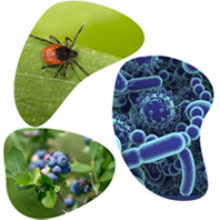 Our Focused Meeting programme continues in September and October with IMAV 2019: International Meeting on Arboviruses and their Vectors, Microbes In Medicine: A Century Of Microbiology At Trinity College Dublin and Antimicrobial drug discovery from traditional and historical medicine. The 2020 Focused Meeting programme will be announced later in the year.

#IMAV19
5–6 September 2019 | University of Glasgow, UK
The Society is delighted to be hosting the third IMAV meeting. It will be a great occasion to come together and hear about new research and developments. As always, the event will include highly recognised invited speakers and opportunities to network with colleagues and interact with potential new collaborators.
Key topics include pathogenesis, immunology and vaccines, virus–host interactions, virus replication and vector biology.

#MicroMed19
24–25 October 2019 | Trinity College Dublin, Ireland
This meeting brings together scientists who share an interest in the contribution of microbes to human and animal medicine, with a focus on recent advances in understanding pathogenic mechanisms and in the use of microbes and microbial products to treat and prevent disease. The programme features keynote speakers who are international leaders in their fields and will also give early career stage researchers an opportunity to present their recent research findings as offered oral presentations.
Key topics include the use of genomics to study antibiotic resistance and virulence, gene regulation in pathogens, antibiotic persistence in bacteria, microbiota in health and disease, and microbial surfaces.
The discipline of Microbiology at Trinity College Dublin celebrates its centenary in 2019 and this meeting will have an historical dimension, together with a celebration of the strength of the field today.

#AMRmeds19
29 October 2019 | Ashmolean Museum, Oxford, UK
Researchers from a diverse range of fields, including microbiology, chemistry and botany, will be attending this pilot one-day meeting to scope what is needed in order to build an effective research network. The number of places at the meeting is limited so early registration is advised.
Microbiology Society members receive a discount when registering for events. Visit the events area of our website for further event details and registration information.
The Focused Meeting programme is determined by our membership through our proposal scheme.
Society-Supported Conference Grants
The Microbiology Society is pleased to announce that the following meetings have been awarded Society-Supported Conference Grants for events taking place in 2020.
| | | |
| --- | --- | --- |
| Event Name | Date of Event | Location |
| JAM Talks | Multiple dates in 2020 | Birmingham, UK |
| Biofilms in nature, industry and environment: impact and implications | 1 January 2020 | Kolkata, India |
| Recently Independent Virology Researchers (RIVR) 2020 | 9–10 January 2020 | Leeds, UK |
| Galleria mellonella Workshop | 15–17 May 2020 | Frascati, Italy |
| 19th International Symposium on the Biology of Actinomycetes (ISBA 2020) | 21–25 June 2020 | Toronto, Canada |
| MedVetPathogens 2020 Conference – 6th Prato Conference on Animal Bacterial Pathogenesis | 12–15 October 2020 | Prato, Italy |
Visit our the events area of the website for a full list of Society-supported conferences.
If you are organising an event in any field of microbiology and meet the eligibility requirements, don't miss out on the opportunity to receive up to £2,000 to cover invited speakers' costs. Applications are welcomed for any meetings taking place in 2020 and the next closing date is Monday 16 December 2019. Visit our the Society-Supported Conference Grants page for further information and application guidelines.
---
IMAV 2019: International Meeting on Arboviruses and their Vectors 2019 image: Erik Kartis/Thinkstock.
Microbes In Medicine: A Century Of Microbiology At Trinity College Dublin image: Roger Harris/Science Photo Library.
Antimicrobial drug discovery from traditional and historical medicine: Mikola249/Thinkstock.