Member Q&A
Issue: Arboviruses and their Vectors
06 August 2019 article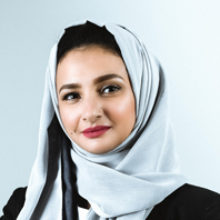 This is a regular column to introduce our members. In this issue, we're pleased to introduce Sarah Abdulrahamn Almahboub.
Where are you currently based?
In Jeddah, Kingdom of Saudi Arabia. I'm a postdoctoral fellow at the Vaccine and Immunotherapy Unit at King Fahd Medical Research Center, King Abdulaziz University
What is your area of specialism?
Currently, my research focuses on developing virus vaccines using biotechnological approaches.
And more specifically?
My work focuses on the development of a plasmid-based vaccine against Middle East respiratory syndrome coronavirus (MERS-CoV). This virus first emerged in Saudi Arabia in 2012 and continues to circulate, and no licensed vaccines or approved treatments are available for human use yet. Developing such a vaccine would help protect millions of people and prevent the spread of the virus.
Tell us about your education to date.
I have a bachelor's degree and a master's degree in Microbiology from King Abdulaziz University. I received a scholarship from the King Abdullah scholarship programme to complete my doctoral degree in Ireland and completed my PhD at the School of Biomolecular and Biomedical Science at University College Dublin. I was under the supervision of Professor Kevin O'Connor and my project focused on designing a biocatalyst for synthesis of unnatural amino acids for biomedical application.
Where did your interest in microbiology come from?
From the first time I used a light microscope.
What are the professional challenges that present themselves, and how do you try to overcome them?
When I start to learn a new skill or technique, it is challenging in the beginning but training and reading different sources of information enable me to achieve the desired goal.
What is the best part about 'doing science'?
That you wake every morning trying to prove your hypothesis and you are answering lots of questions. Science is about finding connections between things; sometimes it is frustrating but worth it in the end.
Who is your role model?
No one person. Passionate people!
What do you do to relax?
Walk on the beach.
What one record and luxury item would you take to a desert island?
My cup of coffee.
Tell us one thing that your work colleagues won't know about you.
I'm a good barista.
If you weren't a scientist, what would you be?
A writer.
If you would like to be featured in this section or know someone who may, contact Paul Easton, Head of Membership Services, at [email protected].
---
Image: Sarah Abdulrahamn Almahboub.