Young Microbiologist of the Year 2019 Competition: meet the finalists
Issue: Arboviruses and their Vectors
06 August 2019 article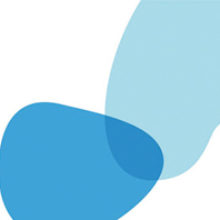 The Microbiology Society is pleased to announce the finalists of the 2019 Sir Howard Dalton Young Microbiologist of the Year competition, which takes place during our Annual General Meeting (AGM) in September.
The prize, which recognises excellence in science, is awarded each year to an early career Society member as part of the Society's mission to advance understanding of microbiology and champion the contribution made by microbiology, its members and their work in addressing global challenges.
For this year's competition the finalists were shortlisted by the Society's Divisions, from entrants who presented at our 2019 Annual Conference and 2018 Irish meeting. The finalists will each give a 15-minute presentation on their research to a panel of judges chaired by the Society's Professional Development Committee Chair. The titles of the shortlisted presentations are below.
Finalists for the 2019 Young Microbiologist of the Year competition
Eukaryotic Division
Davis Laundon Marine Biological Association, UK
Shining new lights on chytrid cell biology: Quantitative live cell imaging of rhizoid development in an early-diverging fungus
Laura Petch University of Kent, UK
The impact of natural genetic variation on protein aggregation in Saccharomyces species
Irish Division
Christine Jordan Imperial College London, UK
Understanding how bacterial products from the microbiota enter the host, determining where they aggregate, and their influence over immune cells at these sites
Gareth Raynes Aberystwyth University, UK
Investigating correlations between endophytic bacteria halotolerance and salt stress mitigation in their host plants
Prokaryotic Division
Sarah Worsley University of East Anglia, UK
The chemical ecology of protective microbiomes in plant roots and leafcutter ants
Naoise McGarry Trinity College Dublin, UK
Characterisation of rpoS alleles in UPEC strain CFT073
Virology Division
Daniella Lefteri University of Leeds, UK
Modulation of arbovirus infection by mosquito saliva
Michaela Conley University of Glasgow, UK
Assembly of a portal-like structure in Feline calicivirus following receptor engagement
This year, the finalists will be joined by 2018 finalist, Paula Seoane (Eukaryotic Division), who was unable to present at last year's AGM due to technical difficulties.
Paula Seoane University of Birmingham, UK
Exploring the effects of Interferon α on Cryptococcus neoformans infection