Membership
Issue: Archaea
08 August 2017 article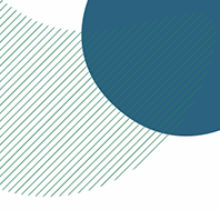 Microbiology matters
Microbiology matters more than ever, and we want to make sure that the Society is well placed to serve you, our members, and the wider research community.
We're putting a few things in place to help us achieve this. Firstly, we will be launching a new five-year strategy for the Society that is putting members at the heart of everything we do. This strategy will come into effect from 2018, and will help empower you to build communities and achieve your aims. We want to give you all the opportunity to shine and make your voices heard.
We're also responding to the feedback you've given us as part of the Member Engagement Project, or when you've met staff at our conferences and events. Some of what we're doing is behind the scenes – you won't see any major changes to the way we look, but you will see some differences in the way we operate.
For example, we're streamlining the registration process for our events to save you time. We'll be improving our communications, so you'll get information that's relevant to you, in the way that you want to receive it. We're also adjusting our membership categories to ensure that they work for you, wherever your career takes you.
One of the first things you'll see is the return of the Member Directory, which will help you connect with other members of the Society. We hope that the Directory will assist you in developing networks and collaborations to further your research and career. Members will be encouraged to create and update their listings/profiles when the Directory launches later in the year.
We think these changes are important and will help us provide a Society experience that is better suited to you. Microbiology has come a long way since the Society was founded in 1945. We want to help you take it even further.
Sarah Buckman
Director of Strategy and Members' Programmes
Good news: the Member Directory is coming
A recurring theme of the recent membership research work, undertaken over the past 12 months, has been the request for more information about other members – who they are, where they are based, what are their specialisms? The list was long and clearly indicated a wish for members to be able to engage more with others to share, learn and network.
Longer-standing members may remember we used to produce a Directory. The good news is, we are bringing it back. But this time it will be online and sit on our website, accessible to members only, by password only. The aim of it is to provide those members with opportunities to engage more with others and to have a platform and a presence within our community. There will also be the facility to make contact via email too, although individual email addresses will not be visible to others.
However, for the Directory to be useful, it requires the widest possible participation of the membership from day one. A Directory with only a few entries is not a Directory. It's a disappointment! That's why it's important to have as many of you as possible listed within it as quickly as possible. If we waited for members to list themselves, we would be waiting a long time for the Directory to achieve the critical mass needed to make it immediately useful.
That's why we intend to take the following actions to populate the Directory to get it up and running.
The first will see the automatic inclusion of every member's basic information, to include the following (where available):
Member name
Member title
Organisation name
Membership grade
Microbial group
Microbial interest
Town
Country
Most of this is available in the public domain already, but the Directory will help by bringing it all together into one place.
The second will see members being encouraged to update their entry with additional information, or to list themselves if they haven't yet done so.
The Directory will become a useful tool for finding other members in and around your place of work or study; for finding members with interests in similar fields; and by providing a platform from which you can communicate with others. In future you will be able to add additional content including a biography and photo (should you wish) by logging directly into the members' only area of the website.
We would strongly encourage you to become a part of the Directory and enjoy the benefits it will potentially bring to you and help create for others too.
However, if you would prefer not to be listed you need to let us know. You can do this by emailing [email protected] or writing to us at:
Membership Office
Microbiology Society
Charles Darwin House
12 Roger Street
London WC1N 2JU
Please let us know by Friday 8 September 2017 if you do not wish to be listed in the Directory. If you are happy to appear in the Directory, you need take no further action.
If you have any questions in relation to the Directory, please get in touch.
Paul Easton
Head of Membership Services
[email protected]