News
Issue: Archaea
08 August 2017 article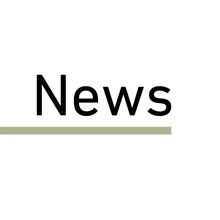 Policy briefing: Antimicrobial Resistance
The latest in the Society's series of short policy briefings focuses on the topic of Antimicrobial Resistance (AMR). The briefing was sent to policy-makers in the UK and Ireland, and sets out the key issues around AMR and the actions needed to mitigate it. You can download it on our website.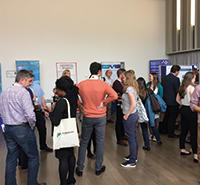 Focused Meetings 2017
Thank you to those who attended, presented and spoke at our two Focused Meetings that took place in June this year – ISSY33 and Microbial Resources for Agricultural and Food Security. These two successful meetings brought together like-minded researchers, and were only the first of a busy Focused Meetings programme for 2017. Find out more about what's still to come in this issue's Focused Meetings article.
Society Champion activities
Our Champions have been busy organising events in their local areas – find out more about what they've been up to on our website.
Annual Conference 2018
Our full exhibition and sponsorship packages for Annual Conference 2018 can now be found online. We have a number of opportunities with a range of prices to suit all budgets, but stand space is limited so contact us as soon as possible to reserve your preferred area.
Remember to note in your diaries that Annual Conference 2018 will differ from previous years and takes place from Tuesday 10 April to Friday 13 April – don't forget when booking travel and accommodation.
Read more about Annual Conference 2018 in the article within this issue.
Support for your invited speaker costs
Our Society-Supported Conference Grants can cover speaker costs at your microbiological event for up to £2,000. This grant can be used towards the cost of accommodation and travel. Round 1 of our 2018 awards closes on 15 December 2017. Details can be found online.
Deaths
It is with great sadness that the Society announces the passing of one of our members, Professor Martin Allday, who was internationally renowned for his work on the biology of the Epstein–Barr virus. Professor Allday joined the Society in 1982.
Please contact [email protected] if you wish to notify the Society of the death of a member whose details can be included in this section.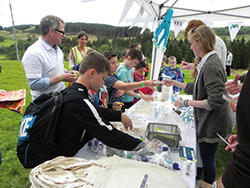 Volunteers for Glasgow Antibiotics Unearthed pop-up event
The Antibiotics Unearthed team will be at the Glasgow Botanic Gardens on Thursday 7 September 2017 with our interactive pop-up stand, and we are looking for volunteers to help out.
The stand will include a variety of hands-on activities for visitors to engage with the issue of antimicrobial resistance and drug discovery. Members of the public are encouraged to collect a soil sample and prepare it for scientific analysis at the pop-up.
If you are interested in volunteering, please contact the Antibiotics Unearthed team at [email protected]
Grant deadlines
Date

Grant

1 September 2017

Travel Grants – for eligible members wishing to present at conferences or attend training events on or after 1 October.

Careers Conference Grant – to support Undergraduate Student Members wishing to attend the Royal Society of Biology Biosciences Careers Festival.

30 September 2017

ECM Forum Event Fund – for ECM members requiring sponsorship for local events.

1 October 2017

Education and Outreach Grants – for eligible members requiring support for projects to communicate or teach microbiology.

Research Visit Grants – for eligible members wishing to make a research visit to a collaborator.

International Development Fund – for eligible members wishing to contribute to the development of microbiology in low- and lower-middle-income countries.
Annual Conference 2019 session proposals
If you have an idea of a topic for an Annual Conference 2019 session, please complete a proposal form online and submit for consideration by 15 December 2017. Our Scientific Conferences Committee will be discussing all session proposals in January 2018.
Promote your microbiology events
The Society's full events listings let you promote your meetings, big or small, through our website.
Simply fill in the online form with your event's details on our website. All meetings that may be relevant to our website visitors will be added to our listings free of charge.
Contributions and feedback
The Society welcomes contributions and feedback from members. Please contact [email protected] with your ideas.
Benjamin Thompson
Head of Communications
[email protected]
---
Images: Delegates at the Focused Meeting on Microbial Resources for Agricultural and Food Security. Microbiology Society. Antibiotics Unearthed event in 2016. Microbiology Society.