Policy
Issue: Archaea
08 August 2017 article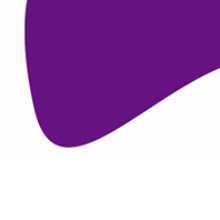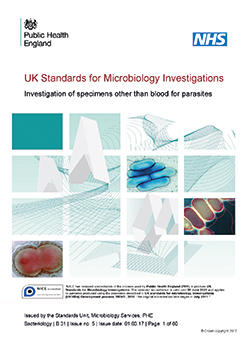 Infection diagnosis in the UK
UK Standards for Microbiology Investigations are a valuable resource for microbiologists working in diagnostics labs, the clinic and in research.
When a specimen is collected by a GP or hospital doctor for microbiological analysis, it is sent to a diagnostic laboratory. As these laboratories are increasingly outsourced to the commercial sector, what tests and procedures are considered 'standard' and should be performed? The UK Standards for Microbiology Investigations (UK SMI) develops these guidelines and welcomes consultation and feedback from the microbiology community. UK SMIs are used by practicing laboratory professionals, clinicians and commissioners of healthcare services. All of the standards are also openly available online, providing a great resource for any microbiologist wanting to know how infections caused by the pathogens they work on are diagnosed.
The Microbiology Society is one of 24 professional and learned societies and UK Government public health agencies that work together to develop and update UK SMIs, and the process is administered by Public Health England. The Microbiology Society is represented on the UK SMI Steering Committee, and you might have noticed that SMI documents that are under consultation or that have been recently released are advertised in the Society's monthly newsletter.
There are over 100 SMI documents. Some cover particular types of specimens or procedures, and they include background clinical and diagnostic considerations, specimen taking and transport, processing, culture, identification, susceptibility testing, reporting and notification procedures. Other UK SMI documents go into further details of how species are identified in the laboratory, how specific diagnostic tests are performed, or provide guidance for clinicians about which tests should be requested.
Every few years each document is updated, ensuring that they are evidence-based, eligible for NICE-accreditation and are appropriate benchmarks for recognition by the NHS. During updating, each UK SMI document is re-drafted by a committee of experts and then released for public consultation. Any microbiologist can submit comments on a document during consultation, and feedback from the microbiology community is encouraged and welcome. Comments are considered, and a finalised document is approved and issued.
As microbiologists, we don't all have access to diagnostic laboratories or are able to keep up with changes in diagnostic practice. The UK SMI documents are therefore a valuable resource to broaden our understanding of the clinical and diagnostic challenges regarding our favourite pathogens. They are also a fascinating teaching resource for our students. Ultimately, the UK SMIs are produced to ensure that the quality of diagnostic services remains high in the UK, and the health of the public is protected.
UK SMI documents and further information can be found on the GOV.uk website. Interested members can also contact the Society's Policy Team ([email protected]) or SMI Steering Committee representative Professor Jodi Lindsay ([email protected]).
Jodi Lindsay
Professor of Microbial Pathogenesis, St George's, University of London
[email protected]
---
Image: A UK Standards for Microbiology Investigations document. Public Health England.