Coccus Pocus 2021: the thrilling scary story competition returned last autumn!
Issue: Engaging Microbiology
17 May 2022 article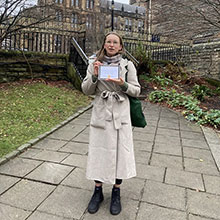 In October 2021, the Department of Biomedical and Forensic Sciences at the University of Hull launched for a third time an exciting scary story competition for Halloween: Coccus Pocus 2021!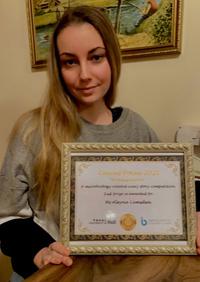 The competition was supported by the National Biofilms Innovation Centre as part of their #BiofilmAware campaign, which is all about helping people to understand what biofilms are and why biofilms are so important.
The contestants were encouraged to write a short horror sci-fi story between 500 and 2,000 words, including antimicrobial resistance and/or microbial biofilms. The story evaluation committee ranked the stories according to the intrigue of their plot, use of language, character description and scientific soundness.
18+ age group
The first prize (a £100 Amazon voucher) was awarded to Ms Lizzy Cairns, a microbiology MSc student from the University of Glasgow. Her awesome story, The slime of the ancient mariner, is about a nautical journey where the crew members encounter an ancient oceanic biofilm with catastrophic intentions.
Ms Aleyna Lumsden, a biomedical science undergraduate from the University of Warwick received the second prize (a £30 voucher) for her story Golden Berries, where a group of bacteriophages travel through a slimy Staphylococcus aureus biofilm.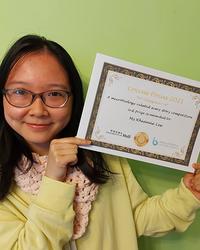 Finally, Ms Rhianne Lee, again an undergraduate student from the University of Warwick, was given the third prize (a £20 voucher) for her story Dissociation, which tells us the tale of a patient suffering from an antibiotic-resistant black fungus that causes some very weird symptoms.
12–17 age group
All winners in this group were from Engineering UTC Northern Lincolnshire and were motivated by their creative engineering teacher, Zoe Henschen.
The first prize (a £100 Amazon voucher) was awarded to L. Palmer for the story The plane crush, the second prize (£30) to J. Dicken who wrote Biofilm World and the 3rd prize (£20) to G. Healer for Bio-film: A horror story.
This year, our fantastic network of Coccus Pocus Ambassadors grew from four members to 15, including new ambassadors from France, Greece, Malta and Denmark! Their enthusiastic contribution led to a lot of much scarier story submissions this year (19 compared with four received last year).
In addition, nine of these 19 stories came from a secondary school (age group 12–17). Until now, all entries were from university students, so we were delighted to see school pupils participating too! A microbiology taster session at the University of Hull was offered to the three young winners and will take place this spring.
Dr Georgios Efthimiou
University of Hull, UK
Co-Editor-in-Chief for Access Microbiology
Coccus Pocus will run again in October 2022. Can you think of any biofilm- or AMR-related scary stories? Would you like to be one of our Coccus Pocus Ambassadors? And which university or school will claim our next trophy? Read more about the competition and download the winning stories on our website (microb.io/coccuspocus2021).
---
Image: Lizzy Cairns.