Meet our Members Panel
Issue: Engaging Microbiology
17 May 2022 article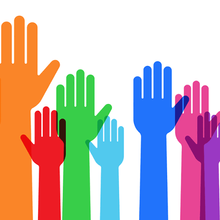 In the November 2021 issue of Microbiology Today, we shared the ways in which the gender balance across Society activities and governance has improved over the past few years, and how the Society has taken steps to look beyond gender to ensure we are welcoming to all interested in microbiology, regardless of their background.
In aid of the latter, we announced a call for members to join our new Members Panel, a way to bring the voice of underrepresented groups to the fore throughout all levels of decision making at the Society.
"I am honoured to be working with such talented individuals, all of whom are equally qualified to be chairing this panel. The sheer diversity of this panel, the likes of which has not been seen elsewhere in the Society, is beyond exciting! As a Chair, I aim to work with the panel to provide transparent, actionable objectives for improving EDI across the Society and beyond. Through this, I hope to show how committed we are to bringing about change at the intersection between career path and personal background that many of us face daily."
Dr Edward Cunningham-Oakes
Co-Chair of Members Panel
"The first Members Panel was announced in January this year and includes members from across the world, from different career stages and with different interests across the spectrum of microbiology. I'm really excited about the formation of the Members Panel, as it now gives members from underrepresented groups a more direct and visible way to feed into Society governance and activities. My personal hope for my term as co-Chair is that we can encourage more open discussions on how the Society can engage, represent and support LGBTQ+ members and those who identify with other invisible characteristics like lower socioeconomic background and first-in-family to university, because these are discussions that are not yet well developed within academia and the microbiology field. "
Dr Kevin Maringer
Co-Chair of Members Panel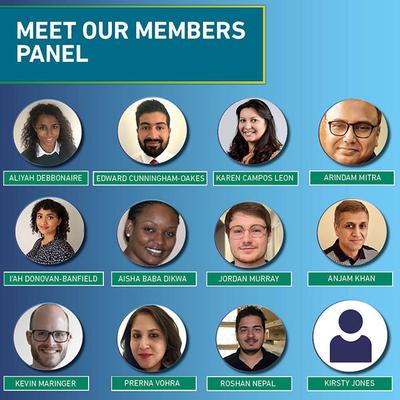 For the next three years, the Panel will be co-Chaired by Dr Kevin Maringer, Group Leader at The Pirbright Institute, and Dr Edward Cunningham-Oakes, Postdoctoral Research Associate at the University of Liverpool. The co-Chairs will work with the General Secretary's Group to ensure that equality, diversity and inclusion matters continue to be appropriately considered at the highest level of Society governance.
If you would like to share your experiences, suggestions and questions with Members Panel Representatives, please contact them through the Members Directory or via [email protected] and we will put you in touch. To follow along on social media, please check #MicrobioMembersPanel – where the Panel will promote opportunities to get involved with activities and initiatives it is organising.
---
Image: iStock/Dragon Tiger.