Member Q&A: Shakib Alhagh
Issue: Engaging Microbiology
17 May 2022 article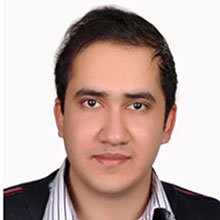 This is a regular column to introduce our members. In this issue, we're pleased to introduce Shakib Alhagh.
Where are you currently based and what is your role?
I am an early career microbiologist (ECM) and completed my postgraduate studies last year at University of Nottingham.
In what area of microbiology do you specialise?
Clinical and molecular microbiology. I mainly studied infectious diseases, infection prevention and bacterial secretion systems.
Tell us about your education to date.
I obtained my undergraduate degree in general microbiology in Iran and then moved to the UK to continue my education at the School of Life Science, University of Nottingham. Here I completed an MSc in clinical microbiology under the supervision of Dr Karl Wooldridge, as part of his research group focusing on characterising the role of a novel operon of Neisseria meningitidis involved in iron uptake and virulence. I then completed my PhD in molecular microbiology under the supervision of Professor Kim Hardie and Dr Chris Penfold, working on characterising the role of potential accessory factors that facilitate secretion and gene regulation of the EspC and AaaA autotransporters.
When and why did you first become interested in microbiology?
I was a curious child, growing up in a medical family, and was fascinated by the complexity of life. I became interested in the microbial world and causes of infectious diseases in high school when I used a light microscope for the first time.
As an ECM, what are some of the professional challenges you face and how do you overcome these?
Currently, I am exploring my career options in academia, industry, clinical settings, or the natural world. I think making an honest self-reflection based on my educational background and willingness to conduct teaching, research and lab work as a future career will help me to make a clear decision.
Has the COVID-19 pandemic impacted your career and, if so, how?
Years of work experience and Health and Care Professions Council registry are major challenges for ECMs in finding their desired job opportunities after completing a PhD. I think that finding a personal research interest, career consultation sessions, team working, collaboration, mentorship and work visa support in each sector can help and facilitate the application process for graduates in this regard.
Do you have any role models, if so, who?
My family and all my teachers, supervisors and mentors that helped and supported me during my academic journey.
If you hadn't gone into science, what career path do you think you would you have chosen?
Working in a book shop, opening a food start-up, or exploring as a travel writer!
What has been the highlight of your career so far?
Learning valuable academic and transferable skills in microbiology.
What do you hope to achieve in your career in the future?
The world of life sciences is changing incredibly fast, and it is sometimes challenging for an ECM to keep up with the science and technology. I hope to create balance, meaning and vitality between my work and personal life in the future.
If you would like to be featured in this section or know someone who may, please get in touch via [email protected].