News
Issue: Engaging Microbiology
17 May 2022 article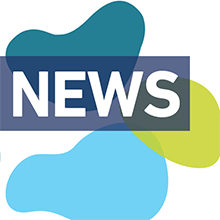 Launching our new open research platform
This month sees the launch of Access Microbiology as an open research platform. The new platform will allow authors to post versioned preprints throughout the process of submission, allowing readers to see the full peer-review process and different versions of the manuscript as it makes its way through assessment. If the article is eventually accepted, the published Version of Record will live on the same page, so readers will be able to see the entire publication process from start to finish. Each version will be individually accessible, while readers will always be informed if there is a new version available; the reviews will also be citable with their own DOI.
With open peer review and the inclusion of automated manuscript review tools, it is a great step forward in transparency in publishing – please take a look and consider submitting your papers today.
There is no cost to submitting a paper in the first year of operation, and we are accepting a wide variety of article types – including case reports, pedagogical practices, study protocols and much more.
75th anniversary of Microbiology
This year marks 75 years of our founding journal, Microbiology, and 75 years of publishing for the community. Activities celebrating the anniversary will span the full year, and we are thrilled to have launched our first two themed collections:
The Fungal Spotlight: Host-Associated Microbiomes collection brings together fungal microbiology research from across our portfolio, and we welcome submissions to any of the participating journals.
Guest edited by Tracy Palmer and Yinka Somorin, the Bacterial Cell Envelopes collection brings together a series of Reviews that highlight some of the most important areas of current research in this field.
Keep an eye out for our upcoming collections on cell-to-cell communication and microbial evolution in line with our Focused Meetings.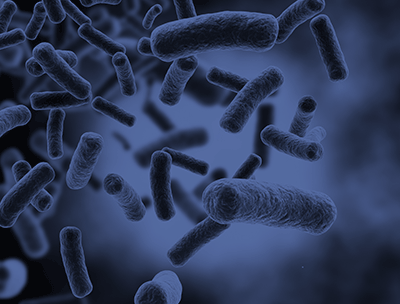 During the anniversary year, we are celebrating our past as well as looking forward to our Open Access future. The journal is pleased to have published its first historical article which looks at the origins of Microbiology. Learn more about the history of the journal in Peter Collin's article.
Thank you to everyone who has supported Microbiology so far. The Microbiology Society is a not-for-profit publisher, publishing for the community, and all journals' income is invested back into the Society. We welcome you to get involved with our upcoming activities and support your community – join us on our journey and influence the future of Microbiology.
Microbiologists' perspectives of the COVID-19 pandemic.
Microbiology is at the centre of our learning about emerging infectious diseases. Since the beginning of the COVID-19 pandemic, microbiologists have been working tirelessly to understand SARS-CoV-2 and its implications on public health – to understand the virus at a molecular and clinical level, and develop diagnostics, treatments and vaccines.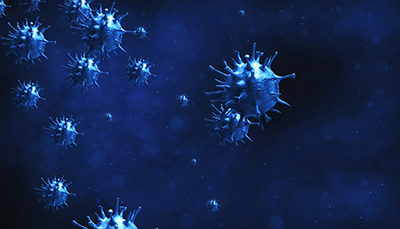 The Microbiology Society's vibrant community of microbiologists have been amongst those on the frontline battling the novel coronavirus to protect the public and communicate their findings to the general public. We are excited to give our members a platform to share their stories of how they responded to SARS-CoV-2 through a series of case studies. Head to our SARS-CoV-2 and COVID-19 Hub to read about the highs, lows and everything in between of the extraordinary challenge of being a scientist in the midst of a pandemic.

New grant: Unlocking Potential Grant
We have launched the Unlocking Potential Grant, helping early and mid-career microbiologists to deal with circumstances that may hold them back from achieving their full potential. The grant is supported by generous donations to the Unlocking Potential Fund, launched in mid-2021. Learn more about the grant and apply online.
Europic 2022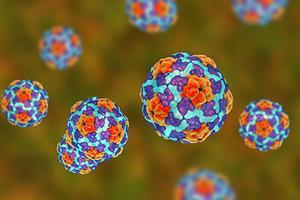 The Microbiology Society is delighted to be hosting Europic 2022, the world premier virology conference that focuses on studies of picornaviruses. This family of important human and animal pathogens includes enteroviruses (e.g. poliovirus, rhinoviruses, EV-A71, EV-D68), hepatitis A virus and foot-and-mouth disease virus, as well as many other viruses whose number is growing by the day with new discoveries.
The event will take place in the picturesque spa town of Harrogate, UK, from 5 to 9 June 2022 and will provide a vital forum for the international community to come together to hear about the latest advancements in the field of picornaviruses and enjoy numerous networking opportunities to help strengthen relationships within the scientific community. Visit the event page to find out more and for your final chance to register.
Find your local Champion
Do you know your local Champion? You can find out more about Champions' activities on page 53 and find out who your local representatives are on our website.
Grant deadlines
We offer many different grants to support the career development of our members – including travel support, caring costs, funds to support public engagement and summer studentships. Find out more about upcoming deadlines on our website.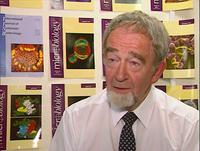 Professor Allan Hamilton (1936–2021)
Professor Allan Hamilton FRSE, the first holder of the established Chair of Microbiology at the University of Aberdeen, UK, and a former Treasurer for the Society (1992–1998), died in Glasgow in early December. His inspirational achievements and contributions to microbiology are highlighted by his colleagues. Read in full on our website.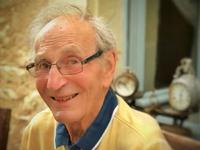 Professor Derek Smith (1928–2021)
Professor Derek Smith, an Editor-in-Chief of the Journal of General Microbiology (JGM, now Microbiology), a former Council member, and the last Head of the Department of Genetics at the University of Birmingham, UK, died last year on 5 December. He is remembered with great fondness and respect by many colleagues and former students. Read in full on our website.
Call for 2023 Focused Meeting proposals
The Society organises a varied programme of Focused Meetings each year, with an aim to bring together those with shared scientific and clinical interests to shape the future of microbiology, strengthen membership networks and enable knowledge exchange.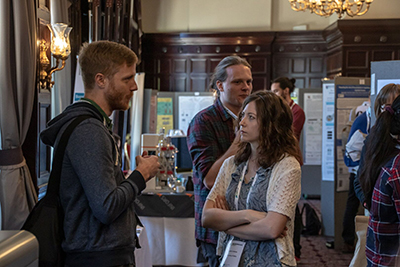 All members of the Society are welcome to submit a Focused Meeting proposal covering any area of microbiology. If approved for inclusion in the Society's events programme, the meeting will be delivered in collaboration with the organising committee, who will lead on the scientific aspects, and the Society's Conference and Events team, who will provide full secretarial support and manage all logistical and operational aspects.
We're currently seeking proposals for the Society's 2023 Focused Meetings programme, and the deadline to submit is 9 June 2022. Find out more on our website or email us at [email protected] if you wish to discuss your idea for a meeting proposal.
FIS/HIS International 2022

We are thrilled to invite you to join the Healthcare Infection Society, the British Infection Association and the Microbiology Society at FIS/HIS International 2022. The event will be hosted by the Healthcare Infection Society and will take place on 22 and 23 September in London and on 26 September online.
The 3-day, extensive programme features over 35 sessions focusing on infection science, including 3 sessions hosted by the Microbiology Society:
Disinfection in clinical practice
Translating outcomes from infection science research to policy
New treatment regimens for antimicrobial-resistant infections
Full details about the event can be found on the FIS conference website.