Careers Focus: online resources and networking
Issue: Fleming Prize Winners
20 October 2020 article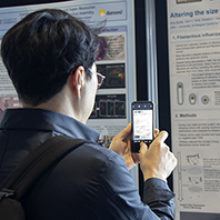 During a time of reduced face-to-face meetings, many of us have found new and innovative ways of gaining information, learning, and networking with those working in the field of microbiology. While the current climate may present new challenges, it has also led us to develop new skills and tools to keep up with our day-to-day demands, many of which we can take with us moving forward.
There are several ways you can maintain your professional networks and engage with research: here are some activities and initiatives that the Society has developed to continue to support your professional development during the lockdown period and beyond.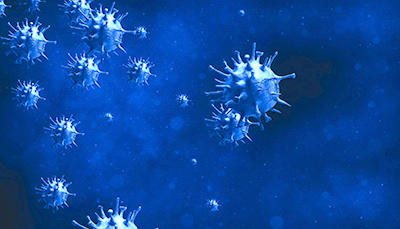 1. Virtual events
With a 71% increase in demand for digital learning, many people have turned their attentions to online events and conferences. Virtual activities can be convenient, practical and useful to those wishing to gain and share information. The increased use of virtual meetings has not only allowed us to connect with likeminded individuals, but also continue to make progress in research and other work-related projects remotely.
SARS-CoV-2
In light of the COVID-19 pandemic, the Microbiology Society continues to offer support to the microbiology community. Earlier this year we were able to offer a platform to the virology community to facilitate the gathering of those working on the virus at the SARS-CoV-2 meeting.
As well as sharing valuable information, this meeting demonstrated the importance of building and being part of a community.
ECM Forum Online 2020
The Early Career Microbiologists' (ECM) Forum hosted its first virtual event for its LinkedIn group members. The novelty of sharing posters and short videos of research online provided a great opportunity for early career members to share their scientific research, express their creative skills and gain new professional contacts.
The ECM Forum Committee continues to provide activities directly serving Forum members, so if you're not yet a member, join the Forum (microbiologysociety.org/ECMForum) and look out for upcoming events and opportunities.
2. Online Platforms
Engaging with material online has always been a fail-safe way of gaining knowledge and enhancing our research skills. Webinars, online documents and YouTube, just to name a few, have proven that different online platforms serve as useful banks of resources for many purposes.
Teaching resources
Following the success of the annual Teaching Microbiology in Higher Education Symposium and the demand for a network of microbiologists who are actively teaching, the Society launched a dedicated online area of resources on microbiologysociety.org to help educators teaching remotely and more generally.
It is important for members in teaching roles to keep up to date with current teaching practices and many have used different online platforms to communicate with each other as well as with students. You can explore the resources shared by Society members by logging into the members area of the Microbiology Society website. You can also get in touch with contributors and share your own resources in the Teaching Resources area.
Why Microbiology Matters hubs
To celebrate the Society's 75th anniversary we launched a collection of digital resources on the Society's website. The series of hubs focus on different topics and consists of animated videos, expert contributions from our members and resources from further reading.
Visit our website (microbiologysociety.org/WhyMicroMatters) and check out our most recent hub 'New frontiers in microbiology'.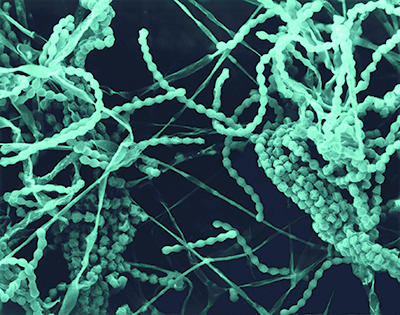 Microbiology Society journal developments
An important development in the way our journals display content was launched to include a new Side-by-Side feature, allowing readers to keep in view the Figures, References and other items, as you scroll through the text. Visit microbiologyresearch.org to view the new features.
The more we use online platforms, the more our demands for user friendly interfaces become a top priority and we remain committed to supporting the communication of microbiological research.
Microbe Talk
Podcasts have been a great way to communicate and receive information in an informal way on demand. The Microbiology Society's podcast, Microbe Talk, continues to showcase the work of members with interviews concerning all areas of microbiology. Our A Sustainable Future project series offered great insight into areas such as circular economy and soil health, all of which were informed by the work of our members. You can follow the Microbiology Society account on SoundCloud or wherever you get your podcasts (Spotify, iTunes, Stitcher, Podomatic) to get the latest edition of Microbe Talk.
For some of us, many of the existing tools that we have previously overlooked have now become part of our daily lives. You can experiment with different methods and tools to maintain and grow your professional network and keep up to date with current research. It is important to remain flexible and learn from new ways of doing things, whether it be a positive or negative experience.
While you continue to settle into new ways of doing things, make sure you take advantage of all the member resources available online, including the Members' Directory, which enables you to take the networking experience to the virtual realm and connect with other members with similar interests.
Further reading