Early Career Microbiologists' Forum update
Issue: Fleming Prize Winners
20 October 2020 article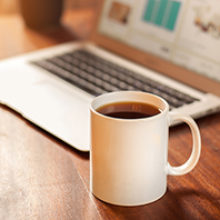 Welcome to the ECM Forum update; it has been quite a year so far. Firstly, I echo the gratitude due to all our members, early career or otherwise, who have put their work and often lives on hold to help with COVID-19 efforts. It was a monumental thing to watch and follow, from those helping with testing, to groups expanding our knowledge of this novel disease. Thank you to all of you out there.
It has also been a time of incredible social demonstrations, such as the Black Lives Matter movement, a reminder for many to think about the privileges we take for granted every day, and to realise how different life can be for so many. Racism, and discrimination in general, is always wrong with no exception, and despite what some may say, science is inherently political. It remains as imperative as ever to strive for an equal future, where barriers no longer exist. Please take a moment to think about your colleagues, friends and neighbours, and how you can help empower those around you to make your environment a fairer, more welcoming place for all. We'd like to hear your thoughts on how the Society can support you and other early career members to do this. Send your suggestions to [email protected].
Congratulations to the new members of the ECM Forum Executive Committee:
Jo Kite University of Surrey, UK
Sustainability Committee Representative
Rebecca McHugh University of Strathclyde, UK
Impact and Influence Committee Representative
Yinka Somorin Queens University Belfast, UK
Building Communities Committee Representative
Rebecca Hall University of Nottingham, UK
Finance Committee Representative
They will take office from January 2021. We are all really looking forward to working together and hearing their thoughts about better representing early career microbiologists across the Society. The ECM Forum holds elections every year, so please keep an eye out for open positions in the future to be part of our committee. Representing your fellow ECMs is a really rewarding experience and opens up what it is like to sit on top-level decision-making groups of a scientific society. For those that are interested, I highly recommend keeping a look out this time next year.
The LinkedIn group is still going strong, and we have welcomed many new members this year. If you haven't already, visit microb.io/ECMForumLinkedIn and join the conversation! Thank you to everyone who has taken part in our 'Coffee and Chat' Zoom catch-ups; they have provided great opportunities to meet other members and to hear how everybody has been doing. It was also great to be part of 'ECM Forum Online 2020' in July, and well done to all who shared their research. It was a new format for most of us, but I think it was a success all round!
We can all look forward to meeting up in person again soon, but in the meantime keep an eye on the LinkedIn group for the next digital catch up. Hope to see you there!

Robert Will
Communications Representative, ECM Forum Executive Committee
[email protected]