From the Chief Executive
Issue: Fleming Prize Winners
20 October 2020 article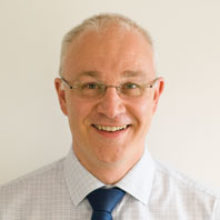 This year has not gone according to plan. We set out to celebrate the 75th anniversary of the Microbiology Society with a series of unique activities that highlighted the contributions of microbiologists past, present and future. Then a brand new microbe came along and changed just about everything – we had to change our plans and celebrate the value of microbiology in different ways. One of the most difficult things to do differently has been the conferences and events programme, which by its very nature involves people coming together.
From the start, we were clear that we had to do our job on behalf of the members. We could not hold physical meetings and conferences, but that did not have to stop us from offering alternatives. Doing so has allowed us to trial some innovations and has led to some fascinating results.
When lockdown came in March, we embarked on a series of workshops for our A Sustainable Future project, demonstrating the value and raising the profile of microbiology in addressing global challenges, and focusing on how microbiology can help to achieve the United Nations Sustainable Development Goals. For each of our three themes – antimicrobial resistance, soil health and the circular economy, we had planned a workshop bringing people together from academia and industry, as well as those working in policy and funding bodies, to discuss the role microbiology has and what barriers needed to be overcome in order to have an even greater impact.
Lockdown meant these events were not possible. So instead we ran a series of week-long focus groups for each strand with eight to ten attendees meeting by Zoom for 90 minutes each day. Each session focused on a different topic (microbiology research, interdisciplinary collaboration, industry and social and political institutions) and attendees were surveyed in advance to focus the discussion. The last session each week saw the Chairs from the previous four days come together to feedback key findings and agree recommendations. It turned out to be a brilliant way of gathering views, consolidating findings and engaging the community.
Then, in July, the Early Career Microbiologists' (ECM) Forum hosted its first online event, using the Forum's LinkedIn group (microb.io/ECMForumLinkedIn). The talks were great, there was plenty of interaction, and there was one observation that was particularly interesting. Within minutes, people were tweeting about how many questions were being asked, and there was a strong sense that many of them were coming from members who might not normally ask questions at a physical event. The format widened the pool of attendees who felt comfortable getting engaged.
Later in the summer, we held a Zoom workshop for people who are studying the SARS-CoV-2 virus. It was a full day of short talks for people around the UK and Ireland who have switched their research to focus on the immediate need to understand more about the microbe that causes COVID-19. It was brilliant, and by the end of the day people were telling me of links and collaborations they were building, and about research challenges that were being solved through dialogue with other groups.
We learned a lot from these events, all of which had to be organised in their online form very quickly. There are obviously some ways in which digital conferences are simpler than in-person ones – we do not need a venue for example. But overall, organising digital events that are meaningful in terms of knowledge exchange and opening collaboration requires as much, if not more, planning than an in-person event. The communication has to be different, and planning digital outputs from events is time-consuming and complex.
As we look forward to more digital events in the future, this valuable learning means they are going from strength to strength.
Peter Cotgreave
Chief Executive