Focused Meetings
Issue: Fungal diseases
09 February 2016 article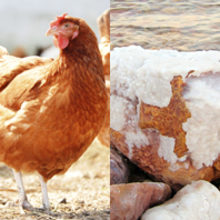 Focused Meeting 2016: #Archaea5
MOLECULAR BIOLOGY OF ARCHAEA 5
1–3 August 2016 London School of Hygiene and Tropical Medicine, London, UK
SCIENTIFIC ORGANISERS
Thorsten Allers (University of Nottingham, UK)
Malcolm White (University of St Andrews, UK)
Archaea were identified as a separate group of organisms in the 1970s and are the third domain of life, alongside eukarya and bacteria. Archaea are single-celled organisms that contain no nucleus or organelles and have some similarities with bacteria but are evolutionarily distinct. They survive in some of the most extreme habitats on Earth, including volcanic springs, hypersaline lakes and deep sea vents.
This Focused Meeting is jointly hosted by the Microbiology Society and the Genetics Society, with generous support from the BBSRC. The meeting supports the microbiology community and its understanding of this domain of life, highlighting how modern techniques, including CRISPR, are aiding scientific understanding of this group of organisms.
It is the fifth in the international conference series, Molecular Biology of Archaea. The conference will run over three days. On the first day of the meeting there will be a BBSRC-sponsored workshop on Genetic Manipulation of Archaea.
A wide range of prestigious, international speakers will be talking at this meeting, including Tom Williams (Bristol University, UK), Julie Maupin-Furlow (University of Florida , USA), and Iain Duggin (University of Technology Sydney, Australia).
Key topics will include:
DNA, chromosomes and cell cycle
Molecular assemblies and protein modification
Genomes and evolution
RNA, CRISPR and viruses
Focused Meeting 2016: #Avian16
MOLECULAR BIOLOGY AND PATHOGENESIS OF AVIAN VIRUSES
27–29 September 2016, Charles Darwin House, London, UK
SCIENTIFIC ORGANISERS
Mike Skinner (Imperial College London, UK)
Venugopal Nair (The Pirbright Institute, UK)
Avian viruses have contributed immensely to our understanding of not only virology but important aspects of biology including cancer, immunology and cell biology. In recent years, the role of birds as sources of zoonotic viruses (avian influenza, West Nile, Japanese encephalitis, the equine encephalitis viruses) has become apparent. With a plethora of viruses, and with frequent occurrence of emergence of novel pathogens and continuing diversity, the vaccination strategies widely used by the industry are being challenged. This timely meeting focusing on avian viruses will bring together the international scientific community to assess the extent of the problem and help find solutions.
Topics will include:
Molecular biology and genetics of avian virus replication
Tropism and host range restriction
Pathogenesis of avian viruses
Host antiviral responses and virus immunomodulation
New and improved approaches to the control of avian viruses
Registration and abstract submission is open for both meetings. Visit our Focused Meetings pages.
Get involved
The Society welcomes Focused Meeting proposals throughout the year on any aspect of microbiology.
The Scientific Conferences Committee meets twice a year to review the proposals. If you have an idea please complete the form online and return to the Conference and Events Office by the next deadline, 17 June 2016.
Focused Meetings offer benefits to both delegates and organisers in many ways, from networking to learning. We asked our 2015 session organisers to provide us feedback on their experience.
Submit your Focused Meeting proposal. Visit our meetings proposals page.
Previous organisers
Alain Kohl
University of Glasgow, UK
INTERNATIONAL MEETING ON ARBOVIRUSES AND THEIR VECTORS
The International Meeting on Arboviruses and their Vectors (IMAV) 2015 was my first experience of running a Focused Meeting. It turned out to be a great occasion that really fulfilled the aims of bringing the community together and showcasing great science. The experience and support of the Society team was hugely important in the smooth organisation and running of the event – I and everyone else on the Organising Committee are very grateful for all their work and help along the way.
Nick Read
University of Manchester, UK
INTERNATIONAL MEETING ON THE INVASIVE FUNGUS
Organising a Focused Meeting jointly between the Microbiology Society and the British Mycological Society on the topic of 'The Invasive Fungus' proved to be a joy! The exceptional administrative support and interpersonal skills of the Society team at every step along the way made the meeting an outstanding experience and success for the organisers, speakers and delegates.
---
Image: Chickens. Monticello/iStock/Thinkstock. Archaea on a rock. Thorsten Allers..