From the Chief Executive
Issue: Fungal diseases
09 February 2016 article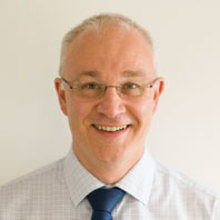 One of my favourite parts of working for the Microbiology Society is meeting the wide range of members in universities, charities, industry and public service, studying every type of microbe in a myriad of different situations. It is obvious that many of you at the early stages of your careers could play a bigger role in shaping the future of the Society if we had the structures in place to facilitate it. So we have established the Early Career Microbiologists' Forum, to give you not just a voice but real influence and decision-making power.
The Early Career Microbiologists' Forum will be a vehicle for those members who are embarking on their careers to do several things. You will be able to meet, share experiences and learn from one another. You can get involved with activities across the organisation, including conferences, professional development, policy work and publishing. Most importantly, your enthusiasm, ideas and innovation will help shape the Society's programmes. We will have better meetings, more impactful events and more widely read publications because we will be drawing much more heavily than we do at present on the ideas of undergraduates, postgraduate students, postdocs and other early career microbiologists.
Everybody knows that in any university research laboratory, the students and postdocs are major engines of progress. Their professors are all too busy sitting on committees. The same kind of picture is often true in industry, the health service and charities. The Microbiology Society wants to draw on this pattern, and ensure that we too can harness the passion that early career members display for microbiology in all its variety.
At the beginning of the year, every member who is an undergraduate, a postgraduate, a postdoc or is in a similar career stage will be invited to join the Forum. At the Annual Conference in March, the Society's new President, Professor Neil Gow, will officially launch the Forum, and then early career members will elect their own Executive Committee over the spring. The Chair of the Executive Committee will be a full member of the Society's Council, and the other members of the Executive Committee will sit on the relevant major committees. Only by making the Forum a fully integrated part of the Society's governance structure can we guarantee that we really strengthen the organisation for the future. So this is a real chance to get involved in the governance of the Society, to make sure our activities cater to the needs of early career microbiologists. As the Forum evolves, it will become central to helping us to plan conferences, improve our professional development programmes, and grow our outreach and communications activities.
More established members need not worry; we will not be neglecting you. We are already examining ways to enhance our communications and interactions with Full Members and Honorary Members.
Although they do not always realise it, people in the early stages of a scientific career are learning, practising and perfecting a very wide range of skills that are transferrable to other situations. Here are just a few: report writing, giving presentations and other communication skills; networking; group and team working; ethics, regulation and governance; project management; critical thinking; risk assessment; fundraising and financial management; teaching and training others; succession planning; not to mention workplace politics. We want to give you a chance to use these skills in ways that develop your own careers at the same time as strengthening the Society's activities on behalf of our members.
The Early Career Microbiologists' Forum is new, and it will no doubt develop, evolve and improve. To help it do so, we need to know what members want and how we can support your careers. If you have any thoughts or ideas, please let me know, or invite me to come to your lab to meet the students, postdocs or other early career researchers, to hear directly from you how the Microbiology Society can help to connect and empower your communities.
PETER COTGREAVE
Chief Executive
[email protected]