We are the Champions
Issue: Fungal diseases
09 February 2016 article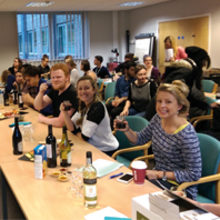 The Champions scheme was launched at our Annual Conference in 2014, and our Champions have been busy since then, spreading the microbiological word far and wide. Their efforts have been diverse, reflecting their own wide range of interests and expertise.
In the past 18 months, around 20 events have been held in the UK, Ireland and other countries, including Turkey. We estimate more than 1,000 people have been involved in a Champions-related event and have been introduced to the Society as a result. Here's just a small taste of what they've been up to.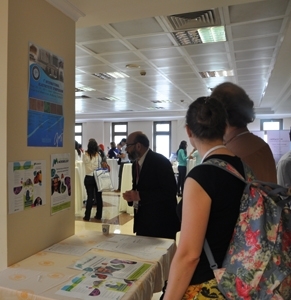 Our Champion based in Turkey, Agah Ince, helped coordinate the first symposium of Blastocystis at the Gazi University Faculty of Medicine, Ankara, in May 2015. A total of 70 delegates attended including representatives from Australia, Japan, Russia, China, Taiwan, India, Pakistan, Qatar, Iran, Iraq, Turkey, Spain, France, Denmark, UK, USA and Mexico. Agah's efforts on behalf of our Society and the other partners involved produced a symposium of world-class standing. "Symposia like this are a very good chance for our regional postgraduate students to come together to hear the most up-to-date information and research methods on microbial genomics" said Agah.
In terms of wider more mainstream engagement, it's hard to go past food and drink as the vehicles through which to gain an audience's attention. This was proven on two separate occasions during the year. Our Champion in Dundee, Marilia Costa, hosted a pub quiz with a microbiology-themed suite of questions and succeeded in delivering a very successful night to colleagues and friends. "People love pub quizzes," said Marilia, "and I thought, why not a microbiology one? I organised the event to be open to everyone but mainly undergraduate and PhD students attended. It was exciting to see them thinking, talking and discussing the questions. It was a fun night and I am sure people learned something new about the micro world."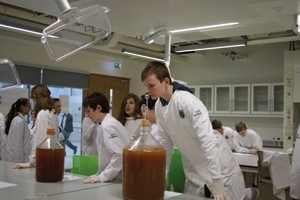 On a similar theme, Tadhg O'Croinin, our Dublin-based Champion, hosted a two-day event introducing the wider public to the mysteries of brewing. "This workshop was extremely successful in that it helped students not only to understand the science behind the brewing process but also the critical role that microbiology plays in this important industry and the broader biotechnology sector." Both events struck a chord with audiences relatively new to microbiology and, judging by the feedback, both will have a very definite place in future programmes.
We were delighted to see a new initiative coming from a Birmingham-based Champion, Amanda Rossiter. Amanda and some of her colleagues are running a series of 'JAM Talks' (Junior Award in Microbiology Talks). This is a series of talks by PhD students, which will be 'judged' by visiting peers from other universities, with a prize awarded to the best presentation at the end of the series. It's a brilliant idea. Students get involvement in an awards scheme and can use this to enhance their CV; visiting judges can take the idea back to implement in their own universities; it grows an informal network of students and colleagues across universities who can meet up at Conference; and it raises the awareness of the Society too.
Over the past months, we have looked closely at Champions to see how we can make the initiative even more relevant and attractive for members. As a result we are changing the focus of it somewhat.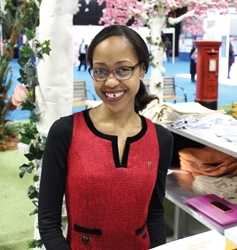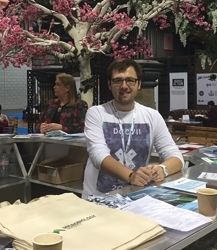 Champions will in future be offered more opportunities to become involved in Society-led initiatives as well as those of their own. For example, we intend to offer Champions more roles at our own events, which may be developmental or call more on their existing skills and expertise at different levels. This way Champions can use their Society experiences to build their own CVs and networks to develop their careers, while at the same time helping build the Society. The first practical example of this saw two Champions, Arikana Massiah and Ben Johns, attend the 2015 Federation of Infection Societies (FIS) Conference in Glasgow as Society representatives. As Arikana said, "I got to meet scientists from different backgrounds and specialities who are at different stages in their career, which was great for networking. I would most certainly do this again."
Ben thoroughly enjoyed his experience too. "There were some fantastic lectures given on a wide variety of topical subjects, a good selection of stalls from different exhibitors and some useful networking opportunities in the hall during poster sessions. As a Society Champion I found attending this conference invaluable."
Further opportunities will be presented to Champions in the coming months. If the Champions initiative is something that sounds of interest to you, why not get in touch? We are always looking for more members to get more closely involved in our work. If you would like to find out more about the Champions and how to become one, please contact me.
PAUL EASTON
Head of Membership Services
[email protected]
+44(0)20 7685 2680
---
Image: JAM talk Birmingham. Amanda Rossiter. Blastocytis conference Anakara Turkey. Agah Ince. Society Champions Ben Johns and Arikana Massiah at FIS. Microbiology Society. Brewing event Dublin. UCD Science..