Annual Conference
Issue: Life on a Changing Planet
11 May 2021 article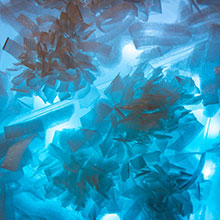 Annual Conference Online 2021
Monday 26 April–Friday 30 April 2021
Digital event
At the end of April, the Society hosted its Annual Conference 2021, which was delivered online over five days.
Due to the continued prevalence of SARS-CoV-2, the cause of COVID-19, the event was delivered as a digital version of the Society's flagship annual meeting whose symposia and activities were designed to achieve the same scientific and networking objectives.
The event was a great success and consisted of symposia, workshops and fora from some of the world's most eminent microbiologists:
18 scientific sessions designed to demonstrate the impact and potential of microbiology in addressing important global challenges
over 1,500 delegates
500+ e-posters
talks from 80+ invited speakers
one Hot Topic keynote: The "post-truth" world, science and vaccinations by psychologist Stephan Lewandowsky University of Bristol, UK
nine Prize Lectures:
Britt Koskella University of California, Berkeley, USA
Julian Parkhill University of Cambridge, UK
Martin Maiden University of Oxford, UK
Graham Hatfull University of Pittsburgh, USA
Elisabeth Bik Harbers Bik LLC, USA
Manu Prakash Stanford University, USA
Azra Ghani Imperial College London, UK
Martin Blaser Rutgers University, USA
Joan Steitz Yale University, USA
four sessions dedicated to professional development:
Careers in microbiology
Essential Skills: Entrepreneurship
Essential Skills: How to secure a fellowship
Teaching microbiology in higher education symposium
On-demand content
The scientific sessions delivered across the week are available on-demand for members and registered attendees until 4 June 2021.
Journals
If you presented work at our Annual Conference Online 2021, why not submit your article to one of our journals to continue to support the work of the Microbiology Society and the microbiological community? Visit the Microbiology Society journals platform to find out more: microbiologyresearch.org.
Annual Conference 2022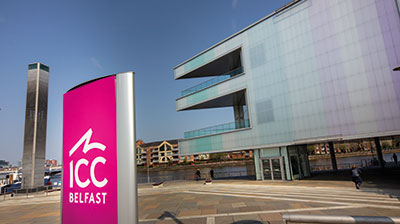 Monday 4 April–Thursday 7 April 2022
Preparation is now well underway for our Annual Conference 2022, which will see the Society return to its in-person annual meeting format following a two-year hiatus due to the global health crisis.
The Society is delighted to be going back to Belfast and its wonderful International Convention Centre (ICC) that will host the organisation's flagship meeting. Abstract submission will open on 16 August 2021 and close on 10 December 2021.
Destination Belfast
Belfast is the capital of Northern Ireland and home to the Microbiology Society Annual Conference 2022. Next year's event features an extensive programme designed to cover the breadth of microbiology, as well as professional development sessions, social activities and lots of face-to-face networking opportunities.
Belfast is a city rich in culture and history, and is the perfect destination if you are looking to extend your stay. Whether you enjoy historic landmarks, attractions or want to experience some new culinary delights, there is a lot waiting to be discovered.
Popular Belfast attractions include the Titanic Museum, the Alexandra Graving Dock and Belfast City Hall, one of Belfast's most iconic buildings.
Accommodation
To support you in organising your accommodation, we will be providing links to our booking and accommodation services on the Annual Conference 2022 website.
Programme
The agenda is currently in production with our Scientific Conferences Panel to deliver an exciting and cutting-edge programme. Check the event website for further information (microbiologysociety.org/Microbio22).
To get the latest news and updates for this flagship meeting from the Society, follow us on Twitter @MicrobioSoc using the hashtag #Microbio22.