Championing Microbiology and the Microbiology Society
Issue: Metabolism, Health and Disease
07 May 2019 article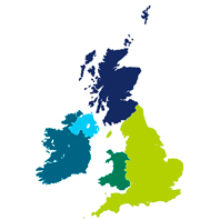 Champions are members who volunteer in their local place of work or study. They get involved in a wide variety of activities and initiatives to help raise awareness of microbiology and the Microbiology Society. Through their actions – and the actions of many others of you who aren't specifically designated 'Champions' but who do similar things – the Society's impact, influence and membership continues to increase.

Ed Cunningham-Oakes, a Society Champion, has said:
One of the greatest things about being a Society Champion is being at the frontline of networking and funding for researchers in the field, and being given the opportunity to disseminate useful information at a plethora of networking events. You can travel, meet other researchers, and become a hub of societal information and opportunities. I would highly recommend becoming a Champion to anyone looking to develop holistically, both as a researcher in the field, and an individual.
Have you ever considered becoming a Society Champion?
Do you not have a Champion based at your institution or in your local area? Being a Champion is a great way to develop new skills, give something back, or you can use your involvement to help advance your own career. As well as access to a budget to support Champion-led initiatives, you'll also benefit from great support and encouragement from the Society in your role. Find out more about the Society Champions scheme and how you can get involved on our website (microbiologysociety.org/champions).
If you don't want to be a Champion in the formal sense, you could be one simply by helping spread the word about the Society to a friend or colleague. Word of mouth helps bring the Society to the attention of friends, work colleagues and students who may not yet be members, but could be, and helps to strengthen the microbiology community and networks. Whatever your involvement – as a formal Champion or an informal one, you make a very significant difference and help bring microbiologists together.
If you have any questions or need any support please contact us at [email protected] or call +44 (0)20 7685 2680.
Paul Easton
Head of Membership Services
[email protected]
Society Champions
Find out who the Society Champions are in your institution or local area:
Northern Ireland
Chris Proctor, Ulster University
Daniel Storey, Queens University Belfast
Georgiana Parau, Queens University Belfast
Linda Oyama, Queen's University Belfast
Lindsay Broadbent, Queen's University Belfast
Sara Pidcock, Queens University Belfast
Yinka Somorin, Queens University Belfast
Republic of Ireland
Gerard Sheehan, Maynooth University
Nathaniel Cole, Maynooth University
Sinead Corr, Trinity College Dublin
Scotland
Connor Bamford, University of Glasgow
Elizabeth Wignall-Fleming, MRC-University of Glasgow Centre for Virus Research
Katherine Duncan, University of Strathclyde
Kirsty Robb, University of Strathclyde
Sara Clohisey, The Roslin Institute
Zoe Leckie, University of Glasgow
Wales
Benjamin Johns, University Hospital of Wales
Daniel Morse, Cardiff University
Ed Cunningham-Oakes, Cardiff University
Eleanor Furness, University of Aberystwyth
Lauren Kerr, Cardiff Institute of Infection and Immunity
Michael Pascoe, Cardiff University
Eastern England
Lisa Crossman, University of East Anglia
Nicola Crewe, University of Lincoln
London
Arikana Massiah, St Thomas' Hospital, London
Sreyashi Basu, University College London
Midlands of England
Alice Lanne, University of Birmingham
Anja Dokic, University of Birmingham
Carl Aston, University of Nottingham
Colman O'Cathail, University of Nottingham
Ethan Iles, Chesterfield Royal Hospital
Magdalena Karlikowska, University of Warwick
Nathan Ashley, ALS Laboratories
Rebecca Philp, Science Oxford
Ruth Nottingham, University of Nottingham
Saba Amir, Nottingham Trent University
Vicky Smith, University of Nottingham
North West England
Angharad Green, University of Liverpool
Chloe James, University of Salford
Kate Baker, University of Liverpool
Maria Afonso, University of Liverpool
South East England
Alicia Russell, John Innes Centre, Norwich
Chinyere Okoro, University of Surrey
Laura Petch, University of Kent
Louisa Wallace, University of Surrey
Matthew Herdman, University of Oxford
Michael Macey, The Open University
Robert Will, University of Cambridge
South West England
Nigel Brown retired, previously University of Edinburgh
Ruth Maclaren, Sciencedipity
Tina Joshi, University of Plymouth
Yorkshire
Alex Remmington, University of Sheffield
Lee Sherry, University of Leeds
Omololu Fagunwa, University of Huddersfield
Overseas
Arindam Mitra, Adamas University, India
Alya Redhwan, Princess Nourah University, Saudi Arabia
Ayman Ahmed, Sudan
Bauyrzhan Tashmukhambetov, Kazakh National Medical University, Kazakhstan
Gayetri Ramachandran, Institute IMAGINE, France
Ikbal Agah Ince, Acıbadem University, Turkey
Jinxin Zhao, Monash University, Australia
Manoj Pradhan, Nepalese Army Institute of Health Sciences, Nepal
Maria Davis, University of Regina, Canada
Marilia Costa, Paraiba State University, Brazil
Nilay Joshi, Unique Pharmaceutical Laboratories, India
Sagar Aryal, St Xavier's College, Nepal and Kathmandu Center for Genomics and Research Laboratory (KCGRL), Nepal