Announcing Access Microbiology
Issue: Microbes and Food
07 August 2018 article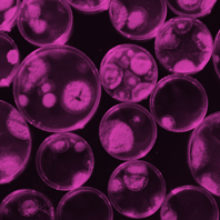 Those who attended Annual Conference this year may have noticed a competition being run from the main Society stand to name our new journal. In running the competition, we offered two name options – Access Microbiology and The Microbe Hub – and received some other excellent suggestions, including Microbiology Unlocked and Discover Microbiology. However, Access Microbiology was the clear winner and the publishing team have now registered that name.
Access Microbiology will introduce a new service to members of our community, allowing the publication of replication studies, negative or null results, research proposals, data management plans, additions to established methods, and interdisciplinary work in a broad journal covering the full spectrum of microscopic life forms, from bacteria and viruses to fungi, protists, archaea, and algae. We believe that too many of these valuable research outputs have been lost because they are not seen as 'high-impact', creating a situation in which research is re-done in multiple labs for no gain. Access Microbiology aims to reduce this kind of research waste, so our publication criteria will be based on methodological rigor rather than novelty, and the journal will be fully Open Access with a policy of encouraging authors to make their data and methods available through initiatives such as data repositories.
One of the Society's objectives under the new strategy is to enable you, our members, to strengthen your networks and gain access to new opportunities, so we are taking a novel approach to building the Editorial Board for Access Microbiology. We're seeking to partner more experienced editors with individuals earlier in their career, helping them to develop editorial skills and advance their careers. If you are interested in joining the journal's Editorial Board, please email the team at [email protected].
We are keen to engage with the whole community in launching the journal, so even if you aren't interested in joining the Editorial Board, please get in touch with the team at [email protected] to share your feedback and thoughts on the journal.
The competition winner was Daniel Morse from Cardiff University, whose slip was first out of the box.
---
Image: Cultures growing on Petri dishes. Wladimir Bulgar/Science Photo Library.