Annual Conference
Issue: Microbes and Food
07 August 2018 article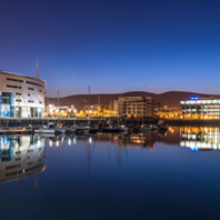 Annual Conference 2019
8–11 April 2019
Belfast Waterfront #Microbio19
The Annual Conference is currently in production and work continues on programme development and confirmation of its global speaker line-up of expert microbiologists.
This flagship event will take place in Belfast over four days, between 8 and 11 April 2019, and consists of symposia, workshops, forums, poster sessions and a trade exhibition. It is designed to offer ample opportunities for formal and informal networking for both early career and established microbiologists.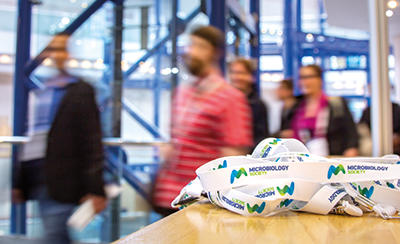 Destination Belfast
Belfast is the capital of Northern Ireland and home to the conference venue – the Belfast Waterfront. This landmark city stages the best in arts and entertainment as well as hosting major conferences and business events.
Belfast itself is a city rich in culture and history, so whether you're looking to visit its historic landmarks and attractions or experience new culinary delights, there's a lot waiting to be discovered.
There are many things to see and do in the city's Cathedral Quarter, which is packed full of interesting architecture and has a host of fabulous pubs, bars and restaurants.
If you're planning on extending your stay after the Conference, there are plenty of attractions you could visit, such as the Titanic Museum, the Alexandra Graving Dock or Belfast City Hall, one of Belfast's most iconic buildings. Learn more about this city and its attractions at www.visitbelfast.com.
Belfast Waterfront
Annual Conference 2019 will be held at the Belfast Waterfront, which was awarded Best Event Space 2017 and is one of Europe's most exciting conference destinations.
With 7,000 m2 of multi-purpose event space designed to accommodate events for up to 2,000 delegates, this venue offers the perfect space for the microbiology community to come together in Northern Ireland.
Annual Conference works to reflect the broad geographic representation of its national and international membership that is based in universities, industry, hospitals, research institutes and schools.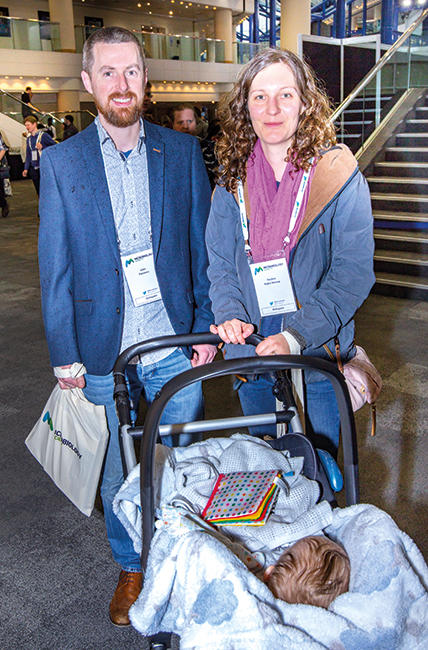 Crèche
Following positive feedback from this year's Conference in Birmingham, the Society is again teaming up with Nipperbout to provide a free crèche at the Annual Conference 2019. The crèche will be available to all children between the ages of 0 to 12 years.
All registered delegates will be offered the opportunity to make use of these free childcare services, which will be offered on a first come, first served basis.
In addition, the event will also be providing a nursing room, cloakroom and prayer room to help support the attendance of our diverse microbiological community.
Accommodation and travel
Belfast is a popular destination city whose hotels fill up quickly. So, if you're planning on joining us for next year's Conference, we highly recommend you secure your accommodation and make your travel plans as early as possible.
To support you in securing your accommodation you can visit our website where we provide links to our booking and accommodation services via Reservation Highway (www.reservation-highway.co.uk). This travel and venue agency has secured negotiated rates at hotels to suit a broad range of budgets. You can make your reservation today or, alternatively, search online travel agencies or visit the local tourist board. Whatever you choose to do, avoid delay to ensure you're able to join us.
Travel to Belfast is easy and fast. The city is well connected by road, rail and sea transport and with two local airports the city is accessible by air from both Great Britain and overseas destinations.
Belfast Waterfront is conveniently located within a 10-minute walk of the city centre. Its address is 2 Lanyon Place, Belfast BT1 3WH.
Air: George Best Belfast City Airport is only a 10-minute drive away, whilst from Belfast International it takes only 25 minutes to reach the heart of the city and conference centre.
Train: The nearest train station is Central Station, which is on East Bridge Street, around five minutes' walk from the venue. There is a regular train service from Dublin and the average journey time is approx. two hours.
Road: The venue is located on Lanyon Place, just off Oxford Street in the city centre. If you are travelling on a major road into the city, follow signs for the city centre and Belfast Waterfront, via East Bridge Street or Oxford Street.
Visit the Society website to view all the information about the Annual Conference (microbiologysociety.org/events) and follow the Twitter hashtag #Microbio19 for regular updates.
Conference Programme 2019
Annual Conference 2019 opens for delegate registration and abstract submissions this month. Here is a list of the scientific sessions for 2019:
Main symposia*:
3Rs
Biobased circular economy & bioremediation
Bioinformatics Workshop
Extremophiles: living life at the edge
Global food security: the challenges for microbiology
Intra- and interspecies metabolic networks: you are what you eat
Irish Fungal Society clinical case studies
Microbial dark matter
Missing microbes and the hygiene hypothesis: new challenges and perspectives
Natural products and Streptomyces microbiology
Non-human pathogens
Offence/defence
The Microbial Pangenome
The origin and diversity of the eukaryotes
Vaccines (for prokaryotic pathogens)
Viruses in the central nervous system – neurotrope niche
Virus Olympics: jumping the host range barrier
Virus workshops:
Antivirals and vaccines
Clinical virology
Gene expression and replication
Innate immunity
Morphogenesis, egress and entry
Pathogenesis
Forums:
Environmental & Applied Microbiology Forum
Genetics & Genomics Forum
Infection Forum
Microbial Physiology, Metabolism and Molecular Biology Forum
*Titles subject to change
---
Images: Thumbnail: Belfast Waterfront. surangaw/Thinkstock. All other images: Ian Atherton