From the President
Issue: Microbes and Food
07 August 2018 article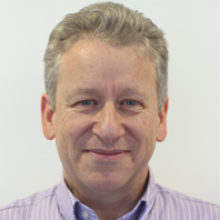 Our teams of professionals at Charles Darwin House are really serving our members well, and it is the teamwork of our members and professional skills of our staff that are driving us forward. In the coming months we are putting on more conferences, improving our journals platform and enhancing our impact via public engagement, scientific communication and policy work.
New infrastructure and staff investments are allowing us to further improve our game, and we have done all this while also bringing our financial balance into line with expenditure. This gives us confidence to become even more creative and adventurous with our assets in the future.
I've been to a lot of scientific meetings this year and inevitably comparing experiences, making sure our own Society meetings are competitive, innovative and exciting. In my opinion they are. Birmingham was at least as good as any other meetings I've been to in years – and, as said, I've been to a lot. But, there are no laurels to rest on, and we are already planning to make the Microbiology Society Annual Conference 2019 (Monday 8 April to Thursday 11 April) at the Belfast Waterfront better again. I've been privately checking flights and prices and, if you book plane tickets in advance, travel to Belfast may be the cheapest to any meeting you will go to next year. Before then there are many other Microbiology Society events to look forward to. The Annual General Meeting (AGM) and Showcase of the Society's Achievements event takes place in September, and three further Focused Meetings will occur in September and October. Our Conferences and Events team have acquired a reputation for putting together very slick, well-organised events – for example, we have even been asked to take over the running of a major biannual meeting in the USA that was looking for a new home. Notably, I am also delighted that our ECM Forum is already proving transformational in our Society and had its inaugural conference between 14 and 15 June.
I would like to bring your attention to a new journal we are launching, called Access Microbiology (page 109). This journal will introduce a new service to members of our community, allowing the publication of valuable work that sometimes can be sacrificed at the altar of journals whose ambits restrict any report that is not first in field. Also, research has often been excluded for publication unless it displays only positive outcomes to the hypotheses of the day. As a result, studies that replicate and reinforce key observations, including negative or null results, or work that describes research proposals, data management plans, additions to established methods, and interdisciplinary work can be squeezed out. Our new journal will have a more inclusive policy that will welcome such work and will cover the full spectrum of microscopic life forms, from bacteria and viruses to fungi, protists, archaea and algae. Scientists have been criticised for failing to report such work – and we can now offer a home to work that has struggled in the past to get a proper airing. This journal is the result of in-depth and extensive consultations and analyses by our Publishing Committee and journal editors, whose critically important work not only supplies the bulk of our income, but also provides a service to microbiologists and a shop window for the Society.
Successful societies not only communicate with their members, but enlist, engage and incorporate their skills. As I pass through the last year of my Presidency, I can already see how deep and rich a resource our membership is. I would like to say thank you to everybody who has put themselves forward for our recent calls for nominees for Officer and Committee Members. I hope you feel confident that we remain, above all, a members' organisation with a clear understanding of our role, responsibilities and values. The sum of talent that exists in our membership and our staff at Charles Darwin House make quite a team and this issue of Microbiology Today is full of the evidence of this assertion.
Neil Gow
President
[email protected]