News
Issue: Microbes and Food
07 August 2018 article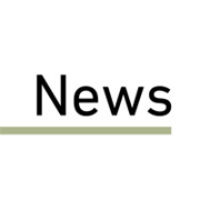 New Microbiology Society President announced
We are delighted to announce that, as of January 2019, our new President will be Professor Judith Armitage FRS from the University of Oxford. The official announcement will take place at our Annual General Meeting (AGM) and Showcase, on Thursday 6 September. Click here for more details.
Annual General Meeting and Showcase of the Society's Achievements
The Society is pleased to confirm that this year's Society Showcase and Annual General Meeting will take place on 6 September 2018, at its headquarters, Charles Darwin House, London. More details can be found here.
Society informs Parliamentary inquiries
The Society has informed several important policy consultations with members' expertise. Professor Paul Kellam gave oral evidence to the Lords Science and Technology Committee's 'Life Sciences and the Industrial Strategy' inquiry, and was quoted in their report. The Society submitted members' views on the impacts of Brexit for science and innovation, and plant and animal biosecurity, and was invited to a Brexit Summit by the Commons Science and Technology Committee. More information can be found here. Contact [email protected] to get involved in our policy work.
Publish in X-AMR and be part of the AMR community
Antimicrobial resistance (AMR) is a cross-disciplinary, global issue. Only through collaboration can scientists from different disciplines and countries find solutions to prevent the spread of AMR. WHO has called for a coordinated call to action by all countries. The Microbiology Society is, thus, providing such a home and invites all scientists from any discipline to publish in X-AMR. For more information, click here.
Annual Conference Poster Prize winners
We are delighted to announce the following winners of Microbiology Society poster prizes at the Annual Conference.
People's Choice Poster Prize
André Antunes, Edgehill University, for his poster: Innovative Assessments in Microbiology: The Bio-animation Project Experience
Early Career Microbiologists' (ECM) Forum Poster Prize
Stephen Thorpe, University of York, for his poster: Electrophotonics: Multimodal sensors for bacterial identification and phenotyping.
The ECM Forum Executive Committee also identified the following highly commended poster by Eleanor Furness, Aberystwyth University: Harry Smith Vacation Studentship Summer 2017 Research. How can the revival of dormant Actinobacteria unlock their potential?
If you missed these posters, they will be on display again at the Annual General Meeting in September.
Full events listing
If you are organising or hosting a microbiological meeting, the Society can help spread the word. Complete the online form here.
Grant deadlines
Date

Grant

1 September 2018

Travel Grants – for eligible members wishing to present at conferences or attend training events on or after 1 October.

Careers Conference Grant – to support Undergraduate Student members wishing to attend the Royal Society of Biology Bioscience Careers Day.

30 September 2018

ECM Forum Event Fund – for ECM members requiring sponsorship for local events.

1 October 2018

Education and Outreach Grants – for eligible members requiring support for projects to communicate or teach microbiology.

Research Visit Grants – for eligible members wishing to make a research visit to a collaborator.

International Development Fund – for eligible members wishing to contribute to the development of microbiology in low- and lower-middle-income countries.
Click here for details about applying for grants.
Get in touch
Are you running any outreach activities at local science festivals or Big Bang events this summer? Are you attending or presenting at a conference or simply attending an exhibition over the coming months? If the answer is yes, then we want to hear from you.
We are currently looking for members to get more involved with activities across the Society. If you are interested in finding out more about the various opportunities, contact Erin Taylor, our recently appointed Member Engagement Manager, at [email protected] for more information.
New partnership with the American Society for Virology
We are pleased to announce that the Journal of General Virology is now affiliated with the American Society for Virology.
Founded in 1981, the American Society for Virology (ASV) promotes the exchange of information and aims to stimulate discussion and collaboration among virologists. ASV members will now receive a 10% discount off Article Processing Charges for publishing open access articles in the Journal of General Virology.
Microbiology Society members are reminded that they also receive a discount for Article Processing Charges. Please contact the Editorial Office at [email protected] for more information.
Deaths
We are sad to announce the passing of Professor Stanley Falkow, who was awarded the Marjory Stephenson Prize in 2004. You can read an overview of his career in a previous article in Microbial Genomics:
Please contact [email protected] if you wish to notify the Society of the death of a member whose details can be included in this section.
Society supports new curriculum for the use of animal research
A new curriculum for the use of research animals has just been launched by the British Pharmacological Society (BPS) and supported by a range of life sciences organisations, including the Microbiology Society. The curriculum is available on the BPS website. You can read our full position statement here.
Contributions and feedback
The Society welcomes contributions and feedback from members. Please contact [email protected] with your ideas.