Conferences
Issue: Mind-altering microbes
10 February 2015 article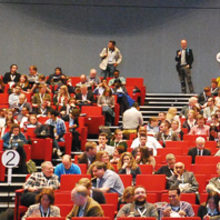 Annual Conference 2015
30 MARCH–2 APRIL, ICC, BIRMINGHAM, UK
• Antimicrobial resistance
• Clostridia – the good, the bad and the beautiful
• Microbes in space
• Microbial archaeology
• Microbiome in health and disease
• Mitochondria and related organelles in microbial eukaryotes
• Natural and unnatural virus evolution
• Sensory perception in microbes: coping with change
• The building blocks of microbial evolution
• The rhizobiome
• Virus assembly – let's get together and get out of here
Virology workshops will cover:
• Antivirals and vaccines
• Clinical virology
• Evolution and virus populations
• Gene expression and replication
• Innate immunity
• Pathogenesis
• Plant virology
In addition, the conference will feature a number of prokaryotic forums that will cover four broad areas of prokaryote biology, including infection, genetics, cell biology and environmental microbiology. All sessions are listed on the main website.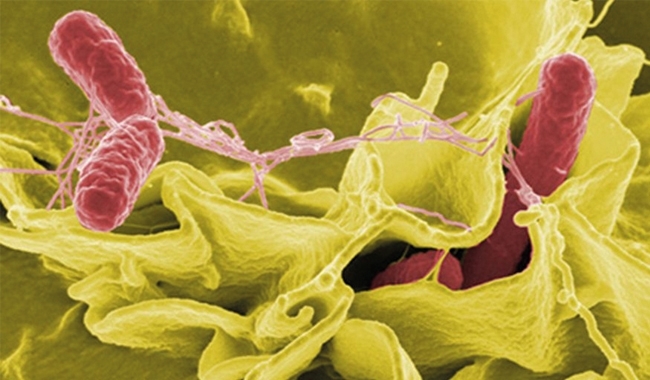 Conference snapshot: Microbes in space session
WEDNESDAY 1 APRIL
The vast and hostile environment of outer space represents a major challenge to all forms of life; exposure to microgravity, extremes of temperature, galactic cosmic rays and solar energetic particles within a vacuum is guaranteed. However, experiments performed aboard Earth-orbiting spacecraft indicate that some micro-organisms are able to survive outside these platforms for lengthy periods of time and there is compelling evidence that many microbes respond to the unique environment associated with spaceflight in ways that shed light on their adaptive behaviour.
Currently, the primary platform for conducting research into the response of microbes to the space environment is the International Space Station, a facility supporting a number of well-equipped laboratories that has been continuously manned and able to conduct scientific experiments since 2000. Following a UK governmental decision in November 2012 to subscribe to the European Space Agency's Programme for Life and Physical Sciences, it was recently announced that Major Tim Peake, the first Briton to be selected as an astronaut by the European Space Agency, will spend time on the International Space Station in late 2015. He will undertake scientific research with the potential to include microbiological experiments on his agenda.
The session will present Major Peake's plans and review the current state of knowledge of the behaviour of microbes in real and simulated space environments.
Grants
Grants are available to eligible members:
• Society Conference Grants for Postgraduate and Full Concessionary members. Full Concessionary members must be postdocs, technicians or retired.
• Inclusion Grants for Full, Full Concessionary or Postgraduate Members with cogent reasons for applying for the grant.
• Undergraduate Conference Grants for Undergraduate members who have data to present.
Apply online.
Networking workshop and supper for early-career delegates
SUNDAY 29 MARCH
The workshop brings together early-career delegates before the start of the conference. Delegates who attend will get to know some friendly faces and pick up tips and advice on making the most of conference networking opportunities.
The session costs £12, includes supper and can be booked when registering to attend the conference. Space is limited so do book early.
Irish Division Meeting 2015
17–19 JUNE UNIVERSITY OF GALWAY, IRELAND
The Irish Division Meeting 2015 is titled Microbial Interfaces and will take place at the University of Galway, Ireland.
Topics will include:
• The host–microbe interface
• Health from the environment
• Microbiology for engineering and the bioeconomy
• The pathogen–device interface
• Ecosystems microbiology
Abstracts can be submitted online.
---
Image: Salmonella invading cultured human cells. Rocky Mountain Laboratories, NIAID, NIH..