News
Issue: Mind-altering microbes
10 February 2015 article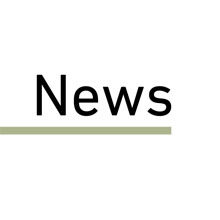 Small World Initiative – Call for universities and schools to get involved
The Society has launched the Small World Initiative in the UK and Ireland. It will give the general public, students and educators the opportunity to work with scientists as part of a global initiative to discover new antibiotics. We are currently looking for 10 universities and five school and university partnerships to take part in the Initiative. If you would like to apply please visit our website.
New Council Members
The following Council members took up office on 1 January 2015:
Mike Skinner – Elected Member
David Whitworth – Chair of Professional Development
Charles Dorman – Chair of Publishing
Demitting Members of Council
The Society would like to say a special thank you to the following Council members, whose terms of office were completed at the end of 2014. They have contributed significantly to the work of the Society.
John Sinclair – Elected Member
Sara Burton – Chair of Professional Development
Colin Harwood – Chair of Publishing
Nominations to Council, Committees and Divisions
Nominations for elections to Council, Committees and Divisions will open in March 2015.
Participation offers an exceptional opportunity to develop personal leadership skills and gain experience not found through other means. Further information and nomination forms will be available on the Society's website shortly.
Upcoming grant deadlines
| | | |
| --- | --- | --- |
| Date | Grant | Notes |
| 1 March 2015 | Travel Grants | For conferences and courses from 1 April onwards |
| 15 March 2015 | Microbiology in Schools Fund | For activities from 1 May onwards |
| 1 April 2015 | Research Visit Grants | For visits from 1 June onwards |
| 1 April 2015 | International Development Fund | For visits from 1 June onwards |
| 1 April 2015 | Education and Outreach Grants | For visits from 1 June onwards |
Rolling application
LOCAL MICROBIOLOGY EVENT SPONSORSHIP
All members can apply for funds to support microbiology-related events, e.g. sponsored talks.
Prize Lectures call for nominations
Nominations for the 2016 Prize Lectures and the 2017 Prize Medal are now open. Full details on the criteria, process and the nomination form can be found here.
Please submit all nominations to [email protected] by 3 August 2015.
Prize recipients are regarded as role models and leaders, so it is important that the nomination and award selection process is both inclusive and representative of our diverse membership and also reflects the wider microbiological community.
The Society encourages proposers to consider the widest talent pool available in submitting their nominations. All winners will give a lecture on their work at our Annual Conference.
News of members
It is with great sadness that we report the death of the following members:
Professor G. E. (Ted) Mathison died on 26 October 2014 in Barbados, where for 20 years he was Head of Biology in the Cave Hill Campus of The University of the West Indies. Ted was in the first wave of graduates who left UK universities in the 1950s with BSc degrees in non-medical microbiology (only about four universities offered such degrees at that time). He graduated from Bristol and subsequently held lectureships in microbiology in the Universities of Nottingham and London (Queen Elizabeth College) before moving to Barbados. Members of the Society, particularly the older ones, will remember Ted with great affection.

Dr Sidney Donnelly Neill who recently passed away and had been a member since 1975.

Professor Dr Axel Rethwilm passed away on 29 July 2014 and had been a member since 1994.
Annual Conference Prize Lectures 2015
Congratulations go to the following microbiologists who have been awarded Microbiology Society Prizes. Their lectures will be given at the Society's Annual Conference 30 March–2 April, ICC, Birmingham.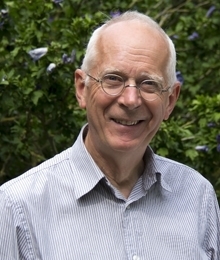 Sir David Baulcombe, Royal Society Research Professor and Regius Professor of Botany at the University of Cambridge has been awarded the 2015 Prize Medal.
Robin Weiss, Emeritus Professor of Viral Oncology at University College London has been awarded the 2015 Marjory Stephenson Prize Lecture.
Professor Mike Brockhurst, Professor of Evolutionary Biology at the University of York has been awarded the 2015 Fleming Prize Lecture.
Professor George Lomonossoff, from the John Innes Centre, Norwich, has been awarded the 2015 Unilever Colworth Prize.
Dr Simon Park from the University of Surrey has been awarded the 2015 Peter Wildy Prize.
Further information on our 2015 Prize Lecture Winners can be found on this page of this issue, or on our website.
The Society celebrates its 70th Anniversary
The Microbiology Society was formally inaugurated on 16 February 1945 at a meeting at the London School of Hygiene and Tropical Medicine. At this meeting the Society's governing body was elected with Alexander Fleming becoming the first President. In July of the same year the first scientific meeting of the Society took place at Cambridge.
Over the last 70 years both the discipline of microbiology and the Society have gone from strength to strength, and it continues to be an exciting time to be working in the field of microbiology and also to be a member of the Society. To mark this auspicious occasion a series of initiatives will take place throughout the year. Details will be posted on the Society's website and in the newsletter.
A fuller account of our history is given in the book, Microbiology Society - Fifty Years On written by John Postgate. The book marked the Society's golden jubilee in 1995.
New Years Honours list
Congratulations to Society member Professor Venugopal Nair from the Pirbright Institute who was awarded an OBE for service to Science.
Contributions and feedback
The Society welcomes contributions and feedback from members. Please contact [email protected] with ideas.
DARIEL BURDASS
Deputy Chief Executive and Director of Strategy and Communications
[email protected]
---
Image: Image: Sir David Baulcombe.