Annual Conference
Issue: Microbial Tools
15 May 2018 article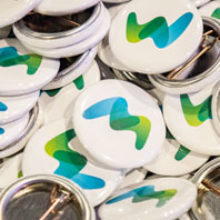 Annual Conference 2018
#Microbio18
10–13 April, ICC, Birmingham, UK
This April we welcomed over 1,600 of you to the ICC in Birmingham to once again enjoy some amazing science and unlimited socialising opportunities over the course of four days.
Delegates attended our Conference from all over the globe to hear breakthrough research, take part in debates, and to network and build new connections. Our 2018 Conference programme included: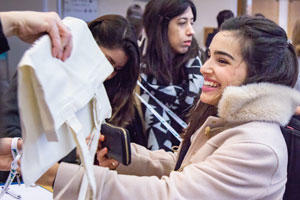 • 28 scientific sessions
• talks from over 130 invited speakers
• over 200 offered talks
• over 450 posters
• three sessions dedicated to developing essential skills:
Funders Round Table
Exploring data tools and resources at EMBL-EBI
Engaging in science policy
• two Hot Topics:
Kevin O-Connor Plastic Waste is a global challange. Are plastics the answer?
Derek Smith and Richard Pebody Déjà Flu: Can science help the NHS cope with the annual burden of respiratory infections?
• and awarded three poster prizes:
Microbiology Society journals 'most promising science'
Early Career Microbiologists' Forum Poster Prize
People's choice poster prize
To see for yourself what we got up to at Conference, why not check out our YouTube video.
Annual Conference 2019
8–11 April 2019, Belfast Waterfront
Preparation is underway for Annual Conference 2019, and the programme is coming along nicely – as always, considerations have been made to complement and cover the breadth of microbiology research developments. Session topics have now been confirmed, and key speakers are being identified to ensure that, again, our Conference provides delegates access to hot topics and leading researchers. Keep an eye on social media and our website for abstract opening dates and updates on our programme throughout the year.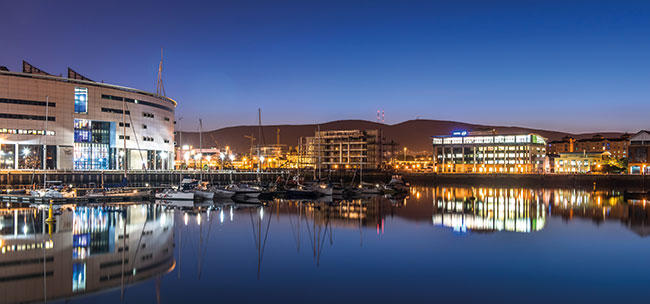 Sign up to our newsletter to ensure you are receiving regular updates about Conference and other Society news, and visit our events page for further information.
Applications now welcome – Society-Supported Conference Grants!
The Microbiology Society is pleased to announce that 10 meetings have been already awarded funding this year. The supported conferences include national and international events that are expected to attract about 2,000 delegates.
| | | |
| --- | --- | --- |
| Event Name | Date | Location |
| XVth Archaeal UK Workshop at Lancaster University | 11–12 January 2018 | Lancaster, UK |
| 23rd Glasgow Virology Workshop (GVW) | 10 February 2018 | Glasgow, UK |
| ECFG14 – The 14th European Conference on Fungal Genetics | 25–28 February 2018 | Haifa, Israel |
| Microbial Stress: From Systems to Molecules and Back | 23–25 April 2018 | Cork, Ireland |
| 16th UK Hepacivirus and Flavivirus meeting | 18–20 May 2018 | Cumbria, UK |
| Biofilms 8 | 27–29 May 2018 | Aarhus, Denmark |
| 22nd Meeting of the International Society of Evolutionary Protistology | 28 May – 1 June 2018 | Paphos, Cyprus |
| Young Microbiologists Symposium 2018 | 27–28 August 2018 | Belfast, UK |
| MedVetPATHOGENS 2018 – 5th Prato Conference on Animal Bacterial Pathogenesis | 8–11 October 2018 | Prato, Italy |
| 25th International Symposium on Hepatitis C Virus and Related Viruses | 8–11 October 2018 | Dublin, Ireland |
Applications are now invited for a second round of submissions, and the next closing date is 11 June 2018. Further information and application guidelines can be found here.
---
Images: The first, thumbnail image and first image are photos taken at Annual Conference 2018. Ian Atherton. The third image shows Belfast, the location of Annual Conference 2019. surangaw/Thinkstock.