Early Career Microbiologists' Forum Update: May 2018
Issue: Microbial Tools
15 May 2018 article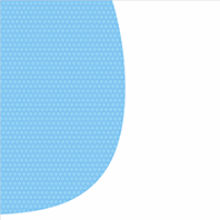 This update from the Early Career Microbiologists' Forum is possibly our most exciting so far! When we first got together as the inaugural ECM Forum Executive Committee, we knew that we wanted to do more to reach out to undergraduates who were considering microbiology as a potential career path. We also wanted to give PhD students and early postdocs the opportunity to develop skills and techniques that they might otherwise be missing. Many ideas and discussions (and a lot of hard work from Conferences Representative Amy Richards and her team of Division Representatives) later and we have arrived at the ECM Forum Summer Conference!
The Summer Conference, hosted by the ECM Forum Executive Committee, will run 14–15 June in Birmingham and gives delegates the chance to listen to invited speakers talking about broad areas of microbiology, from vaccines to gene editing and everything in between. We are delighted that the keynote speaker will be Dr Adam Roberts from the Liverpool School of Tropical Medicine. He will be describing his life in microbiology in what I am certain will be a hugely interesting talk. There will also be a poster session and a BBQ (included in the ticket price) to provide plenty of opportunities to meet people and make new contacts. The professional development workshop promises I caught up with Amy to get her views on why the Summer Conference is so important. She said that after being elected as the Conferences Rep, she quickly realised that those in the very early stages of their career may be overwhelmed by attending the Annual Conference and so designed the Summer Conference to combat this.
"We have developed an event focused on the needs of undergraduates, Masters students, and first-year PhD students, providing an introductory experience to scientific conferences in a reassuring, collegiate and peer-led environment. We have received abstract submissions from undergraduates, Masters students and PhD students for both offered oral and poster presentation slots, and postdoc ECM Forum members have been invited to give all of the scientific talks. Tailored career advice will also be available in two professional development sessions, making this a must-attend meeting to really enhance your career as a Forum member."
So what are you waiting for? We are really looking forward to hosting you in June, so be sure to register as soon as possible!
Rebecca Hall
ECM Forum Communications Representative