From the President
Issue: Microbial Tools
15 May 2018 article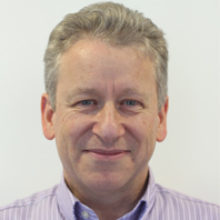 With the Birmingham Annual Conference behind us, I can look back over the three Microbiology Society meetings of my Presidency and see the evolution of a brand and mechanism for delivery of scientific meetings that I believe will serve us well in the future.
The strategy of having one major meeting organised by our Divisions, backed up by an expanding number of Focused Meetings that are predominantly conceived of by our members (sometimes teaming up with sister societies) seems to me to be an excellent and equitable way of "connecting and empowering communities worldwide". The rationale has been to provide strategic vision and leadership while remaining responsive to new insights coming from our members, and a welcoming attitude for collaborations with other microbiology-focused organisations. Our Focused Meetings continue to grow in popularity and number (see, for example, the meetings taking place between June and October: microbiologysociety.org/focusedmeetings), and we have a new member of staff, Paul Taylor, Conferences and Events Manager, at the Society to enable this portfolio to be further expanded. Our overall formula seems to me to be working well in exploring the length and breadth of the microbiological landscape, while remaining nimble in identifying and supporting rapidly emerging themes brought to our attention by anyone with a vision or new idea. We have made every effort to gather frank and detailed feedback along the way, during and after all the meetings we run, and we are always happy to receive ideas or criticisms at any time to enable us to sharpen our act.
Another success that has evolved during my term of office has been the Early Career Microbiologists' (ECM) Forum. On that note, can I highlight for your attention the ECM Forum Summer Conference on 14–15 June? The fulsome participation of our younger members in every one of our Committees has brought new insight and input to our core business, and there has been a healthy growth in our membership in the ECM sector, which has to be seen as a reflection of a better engagement of younger members with the Society. Understanding the needs of our community of research scientists and taking advantage of their vision and energy will remain a major commitment for the Microbiology Society. Having made inroads in addressing ECM careers, we are now extending the demographic analysis to use our Professional Development Team to focus on the needs of mid-career microbiologists. A new working group is seeking input and developing a new research project to examine how we might facilitate the careers of scientists who are established, but may not yet have achieved a stable and sustained presence in the field. The objective is to be able to provide different types of support to individuals at all stages of their careers with bespoke resources, advice and mentorship.
A final word about our publishing activities. The Microbiology Society is a not-for-profit publisher. All the income generated by publishing in one of our journals is re-invested back into the Society's charitable aims and professional development opportunities. Our six journals pay for you and your students to attend meetings, and for the literally hundreds of small grants and scholarships that we award. We are also constantly refining how we publish to make sure that you, as a contributor, are well served, and your work is respectfully and efficiently peer reviewed. We are alert to new publishing opportunities – for example, our journal's antimicrobial resistance collection is currently being compiled, and we will be announcing new publishing opportunities for you in the coming months. Keep in mind, therefore, that when you pay an APC to one of our journals, that money is in fact eventually recycling right back to you. Therefore, when you publish within our portfolio of journals, you can have your cake and eat it too!
Neil Gow
President
[email protected]