News
Issue: Microbial Tools
15 May 2018 article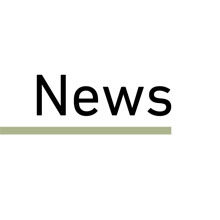 Society informs Parliament on Industrial Strategy and Brexit
The Microbiology Society recently informed two parliamentary inquiries about microbiology and our members' views on Brexit and the Industrial Strategy.
Professor Paul Kellam, Chair-Elect of the Society's Policy Committee, gave evidence for the Society about the Life Sciences Industrial Strategy. He spoke about the broad importance of microbiology for biomedical science and other areas of bioscience research and The Society also submitted evidence and participated in a summit for the House of Commons Science and Technology Committee's Brexit Science and Innovation Inquiry, informing the Committee of MPs about our members' views and concerns relating to mitigating risks and exploiting opportunities for UK science and innovation in the short-term and post-Brexit. Professor Kellam again represented the Society at the summit. We also appreciate the number of members who contributed to a call for comments from our President, Professor Neil Gow, and participated in a roundtable to inform the Society's response.
Further information about the inquiries, and the Society's responses and engagement with Brexit, can be found on our website.
Annual Conference 2018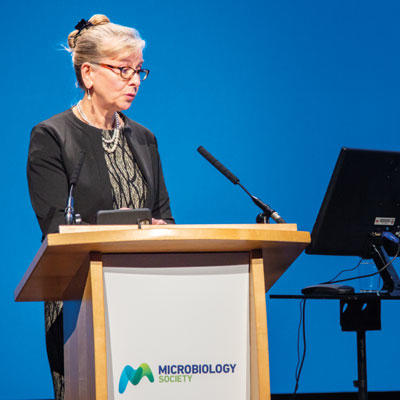 Year on year, the Annual Conference is a bigger and bigger success. With over 900 abstracts, two Hot Topic Lectures and three dedicated professional development sessions, the Annual Conference 2018 in Birmingham was an incredible event. Thank you to all those involved in organising the Conference, as well as our fantastic exhibitors and sponsors. Watch our video from the Annual Conference on our YouTube channel.
New cross-disciplinary pop-up journal: X-AMR
Recognising the fact that antimicrobial resistance (AMR) is important across multiple disciplines, the Society is launching a new pop-up journal on the timely topic. Published papers that are added to this collection will be hosted on a microsite on the journals' platform. Find out more about how to submit on www.microbiologyresearch.org.
| | |
| --- | --- |
| Date | Grant |
| 1 June 2018 | Travel Grants – to support members attending a conference or training course anywhere in the world. |
| 11 June 2018 | Society-Supported Conference Grants – to support members organising a microbiology conference, to help towards invited speakers' costs. |
| 19 July 2018 | Society Conference Grants – to support members presenting at our Focused Meetings: 9th International Symposium on Testate Amoebae (ISTA9); the Molecular Biology and Pathogenesis of Avian Viruses. |
Check the website for details about applying for grants.
Upcoming Society events
Annual Conference 2018 may be over, but the Society has plenty of events coming up for the rest of 2018. There are six Focused Meetings taking place across the UK and Ireland, and our Early Career Microbiologists' Forum's inaugural Summer Conference is being held in June at the University of Birmingham.
Planning for Annual Conference 2019 is also already well underway – save the date: Annual Conference 2019 takes place from Monday 8 April to Thursday 11 April in Belfast. Read more in the Annual Conference article.
2019 Focused Meeting proposals
The deadline date for proposals for Focused Meetings in 2019 is 11 June 2018. If you have a topic you would like to organise an event for, don't forget to submit your idea by this date for consideration by the Society's Scientific Conferences Committee. Read more here.
Full events listing
If you are organising or hosting a microbiological meeting, of any size and anywhere in the world, the Society can help spread the word. Complete the online form, and we will add your event to our full events listing.
Voting for Council, Committees and Divisions roles
The Society elections for Council, Committee and Division members will be opening later this month. Find out more about the roles up for election on our website.
All eligible members will receive emails containing information on how to vote from Electoral Reform Services shortly before voting opens.
Deaths
We are sad to announce the passing of Professor Vivian Moses, who joined the Society in 1994. You can read an overview of his career from a previous article in Microbiology Today:
Please contact [email protected] if you wish to notify the Society of the death of a member whose details can be included in this section.
Contributions and feedback
The Society welcomes contributions and feedback from members. Please contact [email protected] with your ideas.
---
Image: Ian Atherton.