Schoolzone: The Super Cells
Issue: Microbial Tools
15 May 2018 article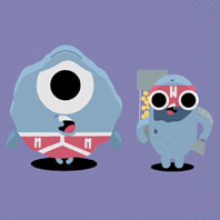 The immune system protects us from pathogens and works together with our commensals to keep us healthy. To understand immunology is to understand infectious disease and how vaccines work. There has been a steady decline in childhood vaccinations in recent years, so I wanted to create a new resource to educate children about how pathogens infect us and how our commensals work with our immune system to keep us healthy, to help encourage young children (and their parents!) to keep up-to-date with their vaccines!
I always imagined the immune system as a team of superheroes that come together when the body is in danger, and each type of cell has its own superpower. I thought that commissioning an animation (rather than displaying the information in a book) would be more effective at communicating science in a fun and engaging way. The animation can be played while the children complete activities and answer questions. I also hope that this will encourage more children (especially girls) to learn about science and study it beyond school.
When I found out that I had been awarded the grant money I contacted Cosmic Monocle animation studios in Sheffield. I have been really impressed by the quality of work that they have produced in such a short space of time. The animation really looks like a retro-style superhero cartoon! We hope to make the resources (animation and question booklet) publicly available so it can be used for lesson plans.
It's been such fun working on this project - if you want to see the finished result you can access it via this link: www.vimeo.com/cosmicmonocle/supercells. The Super Cells resources are also available on the Microbiology Society website: microbiologysociety.org/thesupercells.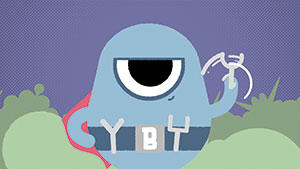 Emma Henly
Sheffield Hallam University
View The Super Cells on YouTube: https://www.youtube.com/watch?v=C1TiN-BaXCo.