Best of the blog
Issue: Mycobacteria
27 August 2014 article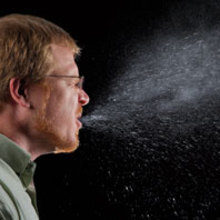 Earlier this year, the UK Government's Science and Technology Committee held an enquiry on Antimicrobial Resistance. We blogged about the event, which saw research funders highlight a lack of skilled microbiologists as a major factor holding back the UK's efforts to fight antibiotic resistance. The enquiry also saw Professor Dame Sally Davies – the Government's Chief Medical Officer – naming two new government programmes intended to coordinate antimicrobial research.
One of our most popular posts from the past few months is quite the detective story. Microbiologists were asked to help solve a puzzle at a power plant in Hungary. What was causing the plant's ultrapure water system to malfunction? Given that you're reading a microbiology magazine, you'll be unsurprised to know that the culprit was a microbe. You can learn more about the newly discovered species, Phreatobacter oligotrophus, which is capable of growing in water containing almost no organic or inorganic matter.
Speaking of newly discovered species, our regular New to Science column goes from strength to strength. Recently, we've learnt about microbes isolated from Belgian beer, pork tortellini and Japanese hot-spring baths.
In April, we spoke to Dr Heli Harvala, from the Royal Infirmary of Edinburgh, about her work looking at the co-circulation of viruses between humans and non-human primates in Africa, which represent a potential reservoir for enteroviruses.
In April, the Society held its Annual Conference in Liverpool. We spoke to a number of speakers, including Professor Joanne Webster from Imperial College London who told us all about the parasite Toxoplasma gondii, how it can affect rats' behaviour and how it might be involved in the development of schizophrenia in people. We also chatted with Professor Ron Eccles from Cardiff University's Common Cold Centre, who explained some of the strange things that happen to the body while you have a cold. Why do your nostrils block up alternately? Why do your limbs ache? You'll have to read to find out...
BENJAMIN THOMPSON
Public Relations Manager
[email protected]
---
Image: Sneeze projected into the air. CDC Public Health Library..