Champion Champions
Issue: Mycobacteria
27 August 2014 article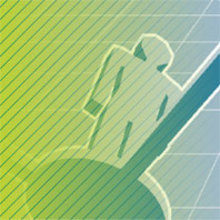 Since our call for Champions launched in April, we've had many enquiries and now have 12 members who have volunteered to help take the programme forward.
We are working with them to put in place a number of local events that will help build the Society's profile and the organisation's support network.
Here are just some of the activities planned over the coming months:
Microbiology talks to postgraduate students during fresher's week
A local symposium for early-career microbiologists
A TED-type talk to see how microbiology interacts with other disciplines
A regular podcast/videocast to capture visiting expert speakers
Do keep an eye on the website for further details and future events.
If you have ideas of your own on how to engage with workmates, friends and colleagues in the name of microbiology, let us know. Or if you're already doing it but haven't told us yet, please get in touch!
There is still time to join the Champions programme. Drop an email to the Acting Head of Membership Services, Paul Easton, [email protected], with your name and contact details. He can tell you more about the programme and how to take part.
PAUL EASTON
Acting Head of Membership Services