Reflections on being a member of the Microbiology Society
Issue: Natural Products and Drug Discovery
05 November 2019 article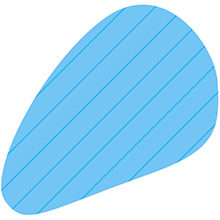 When we ask members why they joined the Society, we get a diverse range of responses. We have members in over 90 countries, ranging from those still studying, through to those who have completed successful careers in academia, research, industry and public service. As we approach our 75th anniversary year, we thought you might be interested to hear about members' experiences of being part of our global community.
Deirdre Devine, School of Dentistry, University of Leeds, UK

"My first (unsuccessful!) job application in 1982 was to the Society, to join the Journal of General Microbiology (now Microbiology) team. I became a member in 1983 on the advice of my PhD supervisor, Dr Tony Roberts.
I have been a member of multiple societies, but the Microbiology Society has always felt like my professional home. Conferences have been important for maintaining a wide microbiological perspective, but I also gained vital early-career committee and conference organisation experience. A grant from the Society enabled me to work in the Hancock Lab (University of British Columbia, Canada). So, membership has provided me with important development opportunities and enabled me to work and form friendships with many members of the international microbiology community."

David Leib Geisel, School of Medicine, Dartmouth College, USA
"I've been a member since 1986, having trained in the UK, but I have spent most of my working life in the US. As a result, I haven't been able to participate in as many conferences and events as I may have liked to. However, I very much believe in your mission and want to give something back to UK microbiology through the Society. Being a member has enabled me to do that."
William Rawlinson, The Prince of Wales Hospital, Australia

"In 1989, as an Australian, medically-qualified student undertaking his PhD in Cambridge, I joined the Society for General Microbiology (as it was then), as did many of my fellow students and postdocs. For me it was a way to integrate into a group of like-minded researchers and see, first-hand, the excellence that was, and is, British science and critical thinking.
The Microbiology Society provided an initial welcome that was unconditional, and since then it has been a great journey. The formal meetings, and informal opportunities to hear, and speak, with senior virology researchers who had great depth and understanding, meant I saw my work in the context of much longer and more complex scientific endeavours. That sense of belonging, intelligent discourse and engagement meant a lot early on in my career, and continues to this day, despite time and distance."
Manoj Pradhan, Nepalese Army Institute of Health Sciences, Nepal

"Joining the Microbiology Society in 2013 was one of the best decisions of my life. I was curious to learn more about microbiology and so I wrote and asked to join the Society. I was the first person to join the Society from Nepal! Soon, I joined the Champions programme and from the support of the Society I was able to organise a variety of events. The Society constantly encouraged me by featuring my work and events on the website and in Microbiology Today magazine. This also helped me get better recognised within my own workplace and among other organisations too. In 2019, I got a chance to attend the Annual Conference and experience the lectures, workshops and opportunities to meet other members and Champions. They could not have been more supportive. The Society is a great place to share ideas and work experiences and has really widened my understanding and perception of the field."
Edward Cocking, Emeritus Professor, University of Nottingham, UK
"When I was in the Sixth Form at school there was very little mention of anything to do with microbiology. The emphasis was on a thorough grounding in physics, chemistry and mathematics, and any plant or animal that could be readily seen without the use of a microscope! My degree course in Biological Chemistry alerted me to the new world of fungi, but bacteriology was only taught to medical students, apart from a few lectures on legume nitrogen-fixing bacteria.
All was to change when I was awarded a Civil Service Commission Post Doctorate Fellowship on the development of improved vaccines against bubonic and pneumonic plague at the Microbiological Research Establishment, Porton Down. I just had to learn more about microbiology! Joining the Microbiology Society in 1958 enabled me to learn about the latest advances in mycology and bacteriology from the world's leading microbiologists, including Professor Harry Smith FRS.
The integration of microbiology teaching into degree courses in botany was made so much easier by the expert guidance of researchers, many of whom were members of the Microbiology Society. Many today are still as willing as ever to lend a helping hand."
Marília Costa, Paraíba State University, Brazil

"I came to the Microbiology Society in 2014 as a second year PhD student when I attended the Annual Conference for the first time. The talks were amazing; I remember being hard pressed to choose which ones to listen to and where to go as there was so much going on. I was so mesmerised by the experience that I felt I had missed out by not joining in my first year! As a result, I became an active member and volunteered to become a Society Champion.
Membership has brought me so many opportunities and experiences. I'd say that I love the Annual Conference, Microbiology Today magazine, the outreach activities I have taken part in and the opportunities I've had to connect and network with so many other scientists. Having said that, the single most memorable opportunity for me was the chance to attend the Parliamentary Links Day, in which the future of science after Brexit was being discussed amongst the scientific community and government representatives. It was a real privilege to be part of this."